Opinion
When we feel like we can do nothing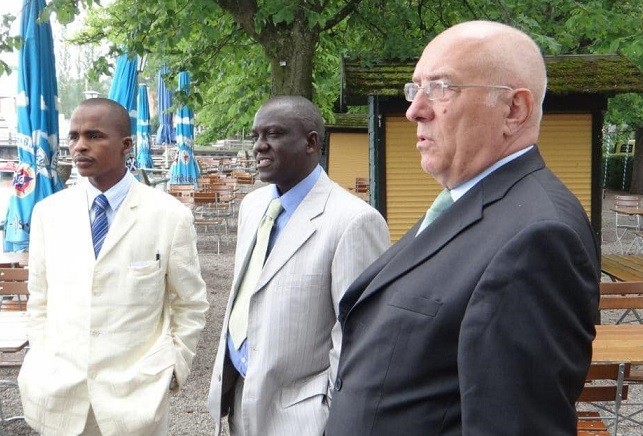 I know it is difficult for almost all people these days. For university students in particular, I know it is even harder. For instance ASUU is currently on a strike. I know the strike has been on since February 14, 2022. By 14 July if the strike is not called off, the students would have been out of school for five months; one month short of being half of a year at home. But it is only those who remain at home doing nothing that are the fall guys.
This write up is not about ASUU. It is about you. It is about what you ought to do with your life anytime ASUU decides to go on strike. It is also an advice to you when you eventually leave school as a graduate.
I know very well that the implication of ASUU strike is that it elongates the academic calendar of public universities and by extension the duration of students' courses. That is why I am giving you this free advice.
My advice to you is 'ka sami mekaniki a unguwarku, ko tela, ko wani restaurant, kaje/kije ka/ki koyi wani sana'a. Ka iya zuwa kasuwa ka sami megida, a 'sukinamo' with or without pay. You will be surprise wataran sei yayi ma kyauta mai karfi. Zuwa ka zauna da wani a kasuwa will not only make you learn, it will make you wile away the time; it will make you talk and discuss issues concerning Kasuwanci da jama'a' a shago. Zama wuri guda ayi shiru ba kobo a aljihu kara frustration ne. Zai iya ma kawo tunanin yin ta'addanci, ko sace sace.
Articles by Sadiq Ibrahim Dasin
Hey, by the way, it pains me to see a female university student that is always broke but refused to be an attendant at a fuel station, or an intern in an eatery or an intern in a hair dressing salon. You can even fry 'akara' ha 'yonde mon ko diga nder sare mon'. It pains me to see a male university student who is always broke but refuses to learn barbing, tailoring or to be a mechanic. Future employers of labour are labourers of today because 'in baka koya ba, bazaka iya ba. In ko baka iya ba kuwa, bazaka koyar ba'.
Life is difficult no doubt. But life is never gonna be easy. Life is never meant to be easy in the first place. I never imagined that my life or that of anybody else would be easy.
Dear youth, with or without ASUU strike, while growing up, please have a dream. From your dreams make a plan of what you want to do with your life. Have a plan. If at age 18 you don't have a plan you are a failure from day one.
With a plan of what you would want to do in life, remain in school no matter how long this strike takes. Yes, today ASUU strike prolongs your stay in school. But no need to worry much. It is better to be in school no matter how long it takes to be there than not to go to school at all.
I want you to think beyond ASUU. Beyond ASUU there is another life when you need to make money in life. To do so you have to save money, invest money and make sure your expenditure is smaller than your earning capacity. I have a lot to tell when I open INSTITUTE FOR LEADERSHIP AND ENTREPRENEURSHIP TRAINING at SADIQ CENTER.
But before then, even as an intern in a tailoring shop, a mechanic workshop or a shagon wani, you should know that no matter how little money you make, you can save some and no matter how small money you save, you can invest money. Buy a plot of land 'nesa da gari'. Sannu a hankali, nesa zatazo kusa. Buy a cow, some sheep or goat to breed or fatten. Also, no matter how much money you make, cut down on your expenditure.
For instance to save money, you don't have to drive your car just to visit and burn fuel. Even if you have a car, take Okada to go gist with friends. If your church or mosque is not far, trek. Put on the generator to watch news only and switch it off immediately after. Put on electric bulbs only when you need to.
When you grow up and get some money, don't marry more wives than you can take care of. Know that if you marry more, you will have more children. With more children, you need to spend more time on their tarbiya or you bring more 'yan iska' to the world. With more children you will have more mouths to feed, more clothes to buy and more school fees to pay. This is not Further Maths. It's simple logic.
If you must marry, please marry an educated lady or a working girl. It helps improve the family income and even family saving, plus investment and shared responsibility. Let them call you 'mijin Hajiya'.
Those who decide to do nothing will not read this. Those who feel that they can do nothing, even if they read it, they will not take any advice from here. They are the ones in despair. But everyone has something to do to make their life better, to make the lives of their families better, to make their communities better.
In trying to make money be modest. Lower your expectations in life. There is nothing wrong about dreaming big. But not all of us can be Dangote or Otedola. We can create our little happiness no matter how little money we have. Don't depend on luck. Work hard and pray. Luck does not come those who depend on it.
Why you don't have to make big money is that those with big money have bigger problems. As they say, the bigger the head, the bigger the headache. I know a lot of rich men and women who can't sleep at night. Most of them think so much about how to make more money. By so doing they have less time for their children. Some have children that are sick and always in and out of hospital. Some have children that are drunkards. Most of these rich guys do not have time for their wives. Both they and their wives are not as happy as you are. They wish they were like you that has children who do not drink.
In the end, please note that there are only two ways to make money. As I tell my children, to make money you have to have something to sell or services to offer. You don't make money by begging from others. That time is long gone.
ASUU or no ASSU you can create your little happy life.
Sadiq Ibrahim Dasin is a former member of House of Representatives from Adamawa State