Dr Saleh B. Momale, a Technical Adviser to Nigeria's Minister of Agriculture, Alhaji Muhammad Sabo Nanono, identifies three types of reactions that the ban on open grazing by the 17 governors of Southern Nigeria will elicit.
In this interview with Dateline Nigeria, he speaks about the origin of grazing reserves in the country, where they are and their current state while also highlighting salient issues around ranching.   
With the ban on open grazing declared by governors of 17 states in the South, what will be the effects of the decision on cattle farming in the Nigeria?
For us to understand the implications, we have to look at Southern Nigeria as a whole and contextualize it in the history, geography and emergence of pastoralism in that part of the world. We all know that throughout Africa, many countries of the Middle East, Asia and the Americas, there are populations whose dominant socio-economic means of livelihood is by raising ruminant livestock. The most dominant ones are cattle, sheep, goats, camels and to a limited extent, buffalos. Many of these populations are migratory; they defend on what scientists in the rangeland ecology describe as the opportunistic use of land. In other words, many of these nomadic populations do not take ownership of land as an exclusive preserve where they are going to graze but rather wherever there is water and grassland, they go to graze their animals. When this grassland becomes inadequate, they shift or they move to other locations to exploit these valuable resources.
In areas of low population density, in areas where you have vast rangeland this system of production is highly economical because it ensures efficient use of resources to produce valuable products in terms of milk, meat, hide, skin and, sometimes, wool.
Coming back to Nigeria, pastoralits have been part of the land scheme of the Savannah zones of West Africa for centuries. The boundary of the pastoral zone was defined by the then Forest Belt. The major reasons were two: that within the Forest Zone, there was thick and dense vegetation that did not permit the growth of grass which is the major feed resources for cattle and sheep and secondly, there was the dominance of tsetse fly which causes trypanosomiasis in animals. That served as the southern boundary of the pastoral zone in West Africa.
With the colonial administration, the eradication of tsetse fly, occasioned by expanding population within the Southern part of Nigeria and massive deforestation for agriculture and other land uses, vast areas were opened up and they turned into zones like the Savannah. So that allowed grasses to grow. With the eradication of tsetse fly, a number of pastoral communities began to move from the Savannah Zones into the Forest Belt and this implied most part of what we call today the South-East and later incursion into the South-South.
In the South-West, many parts of Oyo and Ogun states have been part and parcel of the Savannah Belt for a very long time due to centuries of agriculture, particularly in that region that is described as the Oke-Ogun region which covers that belt from Kwara along the Nigeria-Benin Republic borders into Oyo and Ogun states.
We all know that the South-East of Nigeria has one of the highest population densities and therefore, there are very limited grazing areas. So you find that the pastoral population must be around the hilly areas and sometimes the riverine areas that are sparsely populated in the South-eastern part of Nigeria.
So, you find the highest concentrations of pastoralists in places like Obudu which have relatively lower population and fewer parts of Imo and Enugu, particularly around the Okigwe area and then in a few parts of Anambra and Abia states.
So you can see the total population of pastoralists in the South-East is comparatively very low.
If we take the South-South, with the opening of many of the Forest Belts, a lot of pastoralists moved farther there. But the highest concentration is on what we describe as the Obudu Plateau which is the highlands that is similar to the Mambilla Plateau in Taraba State. The Obudu highland used to house a lot of pastoralists but in the last 20 years, the establishment of the Obudu Cattle Ranch, the conversion of many of those grazing lands into recreation centre, implied the displacement of the pastoralists from the Obudu highland. Many of them descended to the lowlands and migrated elsewhere, but you find the highest concentration in Cross River around the Ogoja area, which is very much a plain land. Then there are few concentrations of pastoralist communities in parts of Rivers and higher populations in Edo and Delta, particularly in the northern part of Edo that borders Kogi State and also in Delta around the borders with Kogi, particularly around the boundaries with the River Niger, north of Asaba.
So you find out that these three states in the South-South, the states of Cross River, Edo and Delta have comparatively higher concentration of pastoralists than in the heartland of the South-East. If you go back to the South-West, the highest concentration of pastoralists is found in the state of Oyo and Ogun. Ekiti and Osun are relatively very small states and with very minimal presence of pastoral communities and that also extends into Ondo State, particularly around where is described as the Akoko land which also borders Kogi State.
If you take the statistics as a whole and exclude the Oke-Ogun of Oyo and Ogun states, the whole of the other states in Southern Nigeria do not hold up to 10 percent of Nigeria's pastoralists, probably they hold just about 5 percent in terms of numbers. However, some of these pastoral communities have high number of livestock. Because they are few, they may have up to 200, 300 or 500 per household. So that is possibly why you can see the number of animals in that region is preponderantly higher than the average number of the pastoral families that are in that region.
Again, if you look at may be settlements, many of these pastoralists have established permanent settlements through years of assimilation, through building of relations with many of the communities around where they have settled. Even though they are not the "owners" of the land areas in which they settled, they have different tenancy arrangements with the communities around where they settled.
If we exclude the ongoing politics and rhetoric and the rising insecurity that is affecting many of the rural communities, and the fact that these crises and crimes are being manipulated to reflect ethnic identity or socio-economic identity, there has been relatively good understanding between communities in these regions.
So even the farmer-herder conflict that has become very pronounced in Northern Nigeria, including some states in Central Nigeria, have not been so much very high in these states. If you exclude some incidences, like what happened in Nimbo and some few incidences around Cross River and Delta states, you will see that generally speaking there is harmony and understanding between the communities and the pastoral groups that are there, with the exception of recent heightening of the politics of regionality and the politics of crime, which have combined together to create the hype in media reportage and social media discourse in the country and political pressure on political leaders, forcing them to make pronouncements which, in my view, they ordinarily ought not to make because there are different alternatives of dealing with that. But to be in tandem with the voices of discourse of the time, sometime they are stimulated to make such pronouncements.
Now, in terms of impact, we can measure the potentials of the impact like from the case of Benue State, which is the first state that enacted these kinds of draconian laws that led to the immediate, forceful displacement of populations from where they were, including their entire assets.
So, it all depends on the approach that is adopted by the governors or by the government of the southern states. If they take more legal approach, institutional mechanisms; if they put in place approaches that take into cognizance the livelihoods of the people and the wellbeing of the animals, we will expect to see an orderly transition from this practice of grazing animals in community lands in the southern part of Nigeria because these pastoralists graze on communal lands and they do it with the understanding of communities around.
So, if they take a measured approach in consultation with the pastoral communities and the traditional leaders of those states and adopt the appropriate mechanisms that will ensure an orderly transition, we will expect to see an orderly transition from this system of grazing on communal lands to either acquisition of land for the purpose of establishment of ranches by the livestock owners or the peaceful relocation of those populations from those areas to other areas.
In the alternative, if they adopt the system that we saw the Benue State government adopt by establishing paramilitary organizations, like we have Livestock Guards in the state, who will use the authority of the state and apply total force to dispossess and dislocate these groups of pastoralists within a very short period of time, then we will see three types of reactions. There will be killing of people, killing of animals as we see in Benue State and we will see retaliatory actions or defence actions where some of the pastoralists may go all the way to hire criminal groups or task community vigilantes to help them evacuate their livestock and their property out of the zone or we see a semblance of the both; confrontation between the paramilitary organs created by the state and the volunteer or resistance groups hired by the pastoral communities. So we expect to see either variance of these three sorts of responses.
That is within Southern Nigeria. Now we are talking about other parts of Nigeria. If we look at the geography of these regions in terms of adjoining states, we will see that for the coastal states, there will be no more southward movement (by displaced pastoralists) because of the Atlantic Ocean. The movement will be to the East, the North and to the West because these are areas where movement is practically possible. For most part of Cross River beyond Ogoja, which is a mountainous region where you have the Obudu Plateau, there wouldn't be any movement in that direction because of the highland. So, there will be a lot of movements from Cross River, from Ebonyi into, basically, Taraba State. And from many of the states in the South-East generally, we expect to see movements in two directions. There could have ordinarily been a large movement into Benue but the disposition of the state government will not permit such movement. So we expect to see movements into the state of Kogi and the state of Kwara.
And from the South-West, we will expect to see a lot of it into parts of Kogi State, into Kwara State, into Niger State and into Kebbi State. But we will expect to see possibly the largest from the Oke-Ogun region, not to Nigeria, but to the Republic of Benin and the Republic of Togo. The reason for this is because the ecological conditions of the Oke-Ogun region are similar to the ecological conditions around the Parakou Province of Benin Republic and since livestock adapt to ecology, many of the pastoralists in that part will not prefer to move northward or eastward beyond Kwara into Kebbi because the ecological conditions will not be favourable to the livestock. They will prefer to cross the border into Benin Republic and we have seen that even in the recent crisis that we have had in parts of Oyo State where the largest displacement of pastoralists moved into the Republic of Benin.
The final one is that, in any case, the displacement from Southern Nigeria will have enormous repercussion on social relations, on the economy and on the livelihoods of not only the pastoralists but also the farming communities with which the pastoral communities have been living together, as well as those that are involved in dealing with other value-chains that are emanating from livestock production in the Southern region. For example those that are involved in trading in cattle, those that are involved in processing of dairy and meat will all be affected. Those that are involved in the transport of animals within the South-West, within the South-East and within the South-South will also be affected. The local economies of those areas will be affected.
Livestock generate so many other resources other than just milk and meat, for example manure and other associated products. The soil fertility of those communities where they used to live will also be affected.
On the side of the pastoralists, when they move animals from the South-South to either Taraba or to Kogi, Niger, Kwara or Kebbi, they are changing the ecological conditions to which those livestock are adapted. So they are likely going to lose a large number of their animals. A large number of their animals will ultimately die because they have relocated them from their adapted ecologies to new ecologies where the food source, the weather conditions, the types of diseases are not similar to where they were already adapted.
So, you will expect to see these changes even in the physiological performance of the livestock that will result in loss of so many animals like we have witnessed in so many other countries that have relocated pastoral populations.
With some of the populations moving into other countries, as you have said, does that mean Nigeria will be losing them to those countries?
If you are talking about that, in the last 10 years, Nigeria has lost, generally speaking, not less than 30 percent of its livestock resources, particularly cattle, to other countries in West and Central Africa. If you look at the insurgency in the North-East, it led to massive displacement of pastoralists into the Diffa Region of Niger Republic and Marwa in Cameroon. If you look at the crisis that is happening in Zamfara, parts of Kaduna and Niger now, in terms of banditry, it led to migration of pastoralists, initially into Kwara and subsequently to the Oke-Ogun region of Oyo and Ogun states and subsequently into Benin, Togo and Ghana. So, that loss has already taken place. Again with the crisis in parts of Plateau, Benue, Adamawa, many pastoralists migrated into the Garwa region of Cameroon and from there they moved into Central African Republic.
What will happen when they return to the North?
If you have listened to the pronouncement by the governor of Niger State, it will give you a good indicator that the government has the willingness and might have put some "mechanisms" in place to absorb the populations. And if you look at the population density in parts of these states; parts of Kwara, parts of Kogi and parts of Niger, you will find out that they have huge land areas. In fact, if you take a state like Niger alone, it's bigger in terms of land size than the entire five states of the South-Eastern Nigeria.
Again, as I said, the overall population of pastoralists and their livestock is not that substantial to create a huge imbalance in these states, so we do not expect to see significant crisis or concentration of livestock over a short period of time within this region. So, I think the highest consequence will actually be on those families and those individuals that will be displaced rather than the receiving region because they have vast land areas. If you look at the level of conflicts in Kogi and the level of conflicts in Kwara they are comparatively very low, which implies that those institutions that regulate and manage the affairs of farmers and pastoralists are comparatively functional and the state governments are providing the requisite support and the right political decision to ensure harmonious relations.
Probably, there will be more challenges in Taraba because the state already has a lot of tensions and they are not really into solving conflicts, and the disposition of the state government, again, unless it changes positively, may also inflame embers here and there. So if there are large movements into Taraba, we expect to see a lot of tension and challenges, more than we expect to see in the four states of Kwara, Kogi, Niger and Kebbi.
There probably also will be tensions in Niger with the insecurity already pervading parts of that state?
You know the challenge in Niger is not pastoralists and farmers, it is actually banditry and the emerging challenges of religious extremism. Again if you look at those parts of Niger where these returning pastoralists will likely move to, they may likely move to the New Bussa area which is surrounded by the Kainji National Park, which is a vast area with very sparse population density. Again there is also part of Kontagora, which is more peaceful than the central part of Niger State where there is banditry in those areas bordering Zamfara and Kaduna.
So, really we do not expect so much uproar in those vast areas. And again, many of the pastoralists that you will find in the Oke-Ogun land were originally pastoralists from New Bussa and pastoralists from some parts of Kebbi that migrated there 50, 60 to 70 years ago. So there are kinship relationships within those areas which will help in cementing the ties. Most of them are what they call the Borgu pastoral communities and these are pastoral communities that have been habituated with the local population. If you have been to that part of the country, you will know that the Borgu pastoralists, many of them do not even speak the Fulfulde language. They have intermarried with the local population and have transformed into a new indigenous ethnic group which are largely known as the Borgu people.
Do we expect some movement deep into the far North?
You know one of the things I told you is that livestock, contrary to what many people think, adapt to the ecologies. If you take a cow or a herd of animals, let's say from Okigwe (Imo State) or Enugu State and say, 'let me take them to Zaria or Kafanchan,' and you say you want to start living there. They cannot survive that new ecology unless you are going to manage them under modern system of productions where you are going to create an artificial environment for them to come and then you put adaptive mechanisms overtime. If you take animals that are adapted to the ecology of Okigwe and you say, 'now that they have banned open grazing, (I remember) my father told me that my great grandfather came here 100 years ago from Sokoto, I'm going to migrate back to Sokoto with my animals.' Sorry, at the end of two years, you will have no cow left, they will all die because they can't adapt to the heat, they can't adapt to the new pastures and the disease conditions are different.
It is just like taking a young child and keeping him in a temperate region without even clothing, without changing the way he is by allowing him to be jumping about with an open shirt or a T-shirt, he will die, the cold will kill him. So, it is the same thing.
Pastoralists from those parts of Southern Nigeria cannot move their animals to the drier parts of the North because the animals are already adapted to temperate conditions in Southern Nigeria. Likewise, if a pastoralist decides to migrate from Sokoto to the South, over one to two years his animals will die.
If he wants to return to Sokoto, for example, he has to take a cycle of about five years, moving the animals gradually across the various environmental conditions so that they will be adapting gradually. You know, day one, day two you are around Kogi and you are selling them and they are calving; new ones are born in the new environment and you are moving gradually. In that way, at the end of five six years, by the time you arrive Sokoto, most of the animals that were born and bred there (in the South) are already gone and the new ones will adapt to the environment. It is not a movement that can take place immediately.
Zamfara would have been another destination if not for the insecurity there. Is that so?
By the time you move from the Borgu area into northern Kebbi, you are already in a different ecological condition.
Wouldn't the forests in Zamfara serve as good grazing grounds for the animals?
It is not about forests, it is about temperature, it is about types of feed, it is about water, it is about soil and nature of the soil – muddy soil, dry soil or sandy soil.
Should the policy be enforced in the South, are we going to see ranches or rugas…
I don't know what you mean by ruga because there are rugas everywhere. All of these are part of the misinterpretations, possibly because that was the nomenclature that was used by the ministry at that time. But basically, when you say ruga, ruga is a simple Hausa word; it is not a Fulfulde or Fulani word as many people think. It is a Hausa word meaning a settlement of cattle rearers. Any settlement of cattle rearers in Northern Nigeria in the Hausa language is known as ruga. It is just like they will call any other settlement anguwa (ward). So instead of calling it anguwa because it is a little bit defined with animals, the Hausa people refer to it as ruga.
So, there are rugas all over Nigeria, but when you are talking about maybe development, that is where I think the challenge emanates; that is where I think the government, many of the pastoral organizations that are advocating for pastoralist development and of course the pastoralist communities, as well as the professionals in the livestock industry have been unable to sit together and develop a sustainable model, a very simple one that people can simply adopt.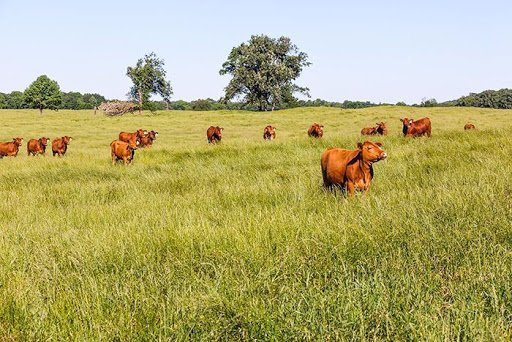 One of the things that I have personally challenged is when they say the "only" solution is ranching. I say there is never an only solution to any problem in this world. There are multiple solutions. When you say ranching, I always ask people, what is ranching? Have you looked at the literature? Have you studied it as a professional or are you just making media noise about something that you don't understand? Ranching is a practice of livestock breeding where a large area of land is demarcated for the purpose of grazing animals by an individual or by a group.
If you look at what we are calling ranching in Nigeria, they are not the types of what people in Australia, people in New Zealand and people in some parts of the U.S, like Texas and Arizona, call a ranch. I could remember the discussion between one of Nigeria's politicians and another person from Australia and he was telling him, "I have a ranch in Nigeria" and the fellow said, "O! That is great. How many hectares of land do you have?" and he said, "I have five hectares." And Australian said, "What? Five hectares of land for a ranch, you are kidding!" This is a guy who has 130,000 hectares as a ranch.
I was watching a particular documentary where a lady in Australia, the size of her ranch is 150kmx100km. So what we are calling ranching in Nigeria is what is called intensive and semi-intensive livestock farm of Western Europe. So, they are livestock farms not ranches in the context of the U.S, New Zealand or Australia.
Anyway, we have accepted the term in Nigeria as ranching meaning any type of enclosure where livestock are. Now to maintain an intensive livestock farm or a semi-intensive livestock farm there is need for skilled, intensive, high grade veterinary services, high quality infrastructure, high quality services, sound pastures and regular water supply. These five requirements are essential. Many of those things use electricity. They use a lot of advanced machinery. Tractors, trailers and all of them and then there is already a developed service system that will uptake all of these. But here, you have to provide the pasture, you have to provide the feed, you have to provide the tractor, you have to even get the veterinarian, you have to go and search for the drug, you have to train the skills, you have to manage the farm and you have to do everything by yourself.
So it's really not easy to run an intensive farm and look at all our elites who have established ranches or those integrated livestock farms, at the end of the day, you see them abandoning the livestock production component and concentrating either on food, fruits, vegetables or cereal because of the cost of managing an intensive livestock farm where the supportive infrastructure is not there.
Does it mean we cannot improve?
No. we can sustainability improve by building capacity, by organizing cooperatives, by opening up investment opportunities and by modernizing the livestock breed in a systematic manner over a long period of time. And this is what the National Livestock Transformation Plan (NLTP) is actually aimed to do; to provide a framework for private sector investors to come in, invest in the development of the various components of the livestock production system while building the capacities of the pastoralists to be able to improve and intensify their production system and limit the movement they do from one place to another and gradually lead to the total transformation of the system where everybody will be able to manage his own livestock within an enclosure. If we want we call it a ranch or a livestock farm or whatever we call it while also at the same time not neglecting two critical components: First, ensuring harmonious relation between farmers and pastoralists through peace building initiatives and; two, strengthening the capacities of leaders to govern our rural outskirts and our rural resources more effectively.
This is what we should have and it could have been a better option than the Southern governors would have taken either to sustainably transform the livestock producers within their areas overtime rather than telling them to 'stop grazing or we have banned grazing'. The terminology is not friendly and there are better terminologies and there are better approaches. So I don't see it as a policy as earlier said, I just see it as a verbal pronouncement. We await to see what this pronouncement will translate into. Will it translate into concerted efforts guided by professionals, guided by an unbiased, detailed analysis of the developmental needs of the states, socio-economic analysis of the people and evaluation of the economic potentials of the livestock resources that exist within their states and how they are going to harness those resources for the benefit of their own people? The pastoralists that are in those states are the citizens of the governments of those states irrespective of where they originated from
One issue that has been raised since the pronouncement of the ban is that of grazing reserves. Can you tell us the state of the grazing reserves in the country?
I think the origin of grazing reserves dates back to a very long time, particularly in the Savannah Zone. In rural Northern Nigeria, particularly around the established kingdoms of the Hausa states, there were preservations of land areas around every village where farming activity was not allowed during the cropping season and those areas were known as hurumi. Hurumi are like dedicated land areas exclusively dedicated for the grazing of animals around villages and towns. In the aftermath of the Sokoto Jihad, that practice that was found among the Habe kingdoms was sustained and additional innovations were put into it, so there was not only hurumi but there was also Gandun Sarki, which was like an agricultural land placed at the ownership of the chief for the purpose of the preservation of land for future uses. So, Gandun Sarki was just like a land area owned by the community but in the trust of the chief. It is from the Gandun Sarki that if a new settler comes, is given land to farm. When a new family lacks land to farm, it will be given a portion from the Gandun Sarki. And then there was Gandun Daji, what the colonial administrations called forest reserve.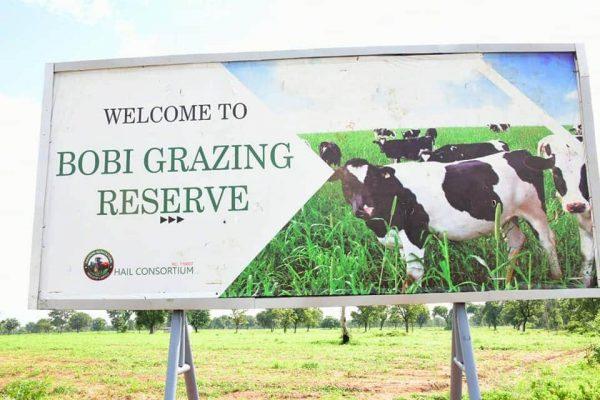 So these three land areas were being preserved for specific uses in the Sokoto Caliphate. There was hurumi for grazing of livestock – sheep, goat, camel, etc – during the cropping season. Nobody was allowed to farm, nobody was allowed to settle on them. And then there was Gandun Sarki which was like a reservation of land for future uses and then there was Gandun Daji where cutting of trees and other things were not allowed.
So, when the colonial administration came, they began to establish, in addition to these three, large forest reserves. That was – around 1932-1934 – when the major forest reserves in Northern Nigeria were demarcated and gazetted. Some of them are Gashaka, Yankari, Wawa Zange, Rubar Kukar Jangare, Kachia, Udugo, Kaba Forest Reserve all over the North. And then some few others were created subsequently.
But right from around the 1930s, the colonial administration was increasingly getting concerned about the landlessness of the pastoral communities. Because the pastoralists were freely grazing on land and the colonialists perceived that in the future, this virgin land may become taken over for other uses. So, they began to organize, I think through the international Bank for Reconstruction and Development at that time. They started making missions and appraisals and assessments not only in Nigeria but also across many of the colonial West Africa where the British were in control. They came up around the 1950s with the idea that it was very important for the Northern Region to begin to create what they called the grazing reserve for the purpose of preserving land areas. So, it was a colonial idea by the British administration. In the French West Africa there was similar thing and what they did was to classify all the land areas into two. They called crop zone and pastoral zones. So up to today, if you go to Burkina Faso, you go to Mali, you go to Niger you will see expansive areas specifically allocated for grazing, they are pastoral zones. And then you see areas for crops. Farmers do not go to pastoral zone and during the cropping season, all pastoralists migrate to pastoral zone, so they don't keep them in the crop zone so that they will not damage crops.
But in Nigeria, the British proposed the idea of grazing reserves for the purpose of developing livestock. Grazing reserves were not established during the colonial period but the idea and the proposition had been done. So the Northern Region Assembly in 1964 passed what we call, The 1965 Grazing Reserve Law. It was signed by the Northern Regional Government into law in 1965.
With the signing of the law, the then Northern Regional Government converted many forest reserves, lands that were already forest reserves and re-designated them from forest reserves to grazing reserves. That was how many of the grazing reserves in Northern Nigeria were established, they were converted from forest reserves. Then subsequently, some of the state governments that came from the 1970s when states were created, particularly states like the North-Eastern State which was subsequently Gongola and also Bauchi created many additional grazing reserves.
That was how the grazing reserves we are talking about today were established. They were established to serve as a fore guide for livestock development where large migratory pastoralists were to be settled for the policy of sedentarization of pastoralists that was pursued from the 1970s up until the early 1990s. It was pursued vigorously but poorly implemented. That is all about the history of the origin of grazing reserves.
Today, they are there, some have been gazetted by law, others have not been gazetted. Some have various levels of encroachment. But still, they possess potentials for development where some of the large herd owners, some of the migratory pastoralists could be permanently settled and then be provided with the needed skills and capacities to transform their production systems from low-input, high morbidity production system to a more controlled, more intensive system of production. I think this is what we need to pursue vigorously.
Do you have an idea of the number of the grazing reserves that have been encroached so far?
There are a lot of institutional records at the level of states and the Federal Ministry of Agriculture. The last effort that was seriously made to determine the level of encroachment and to try to relocate some of the encroachers was done in the mid-1990s. That was the last serious efforts to address that but afterwards some state governments have done some efforts also to revitalize and develop some of the grazing reserves. And also there have been so many federal interventions in many grazing reserves. Even as of now, there are federal interventions to revitalize, provide infrastructure and encourage development in the grazing reserves.