News
Togo university names campus building after Gov Matawalle of Zamfara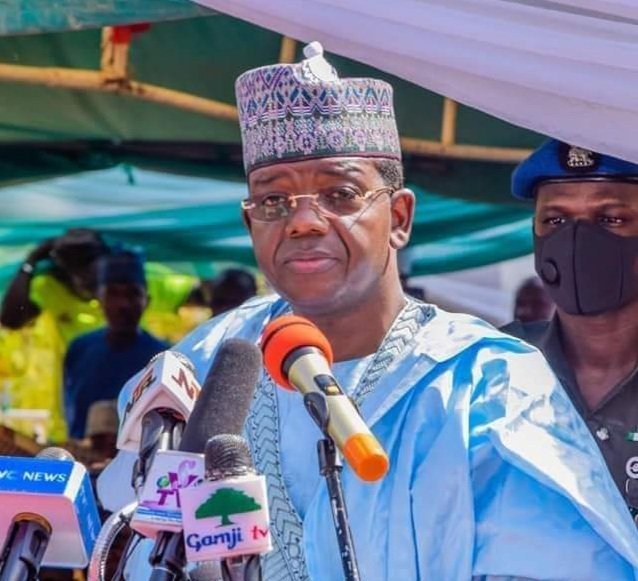 Nigeria's ambassador hosts governor in Lome
Governor Bello Mohammed (Matawallen Maradun) has been honoured by the Institute of Science, Administration and Commercial Studies (Bassabi Kagbara University) and names the English Campus building of the University after him.
At a brief Ceremony in the City of Lome, the University cited the achievements of Governor Matawalle, including sponsorship of indigenous students abroad for undergraduate studies as reasons for recognising him by the University.
The Registrar of the University, Dr Mensah Jean-Hermann, said a lot of Nigerian students are studying various courses in the University and expressed the hope that better mutual academic relationship will be built between the University and Zamfara State.
The University is among the leading Universities in the region and has existed for more than three decades. It is being patronised by students from across the African Countries and beyond, Matawalle's spokesman Zailani Bappa said in a statement on Thursday.
Governor Matawalle commissioned the building named after him and promises to ensure that befitting and benefitting relationship is mutually developed between the University and Zamfara state.
He observed that, "If we can sponsor our students in far away European and Asian countries, what will stop us from building a synergy among African Countries through the academia?"
He took some time to confer with Nigerian students studying at the University where he urged them to continue exhibiting good behaviour as they are ambassadors of the Country in Togo.
Meanwhile, the Nigeria's Ambassador to the Republic of Togo, Adesina Julius Adebowale, has hosted Governor Bello Mohammed during the latter's one day visit to that Country.
Governor Matawalle was in Lome at the invitation of the Bassabi Kagbara University where he commissioned a Campus building named after him by the University.
An elated Ambassador Adebowale received His Excellency Governor Matawalle at his official residence at about 8:00pm local time where they discussed a variety of possible bi-lateral issues between Zamfara State and the Republic of Togo.
The Ambassador was full of praise for Governor Matawalle for his bold attempt to create and nurture academic relationship between his state and the Republic of Togo. He said there are more opportunity to exploit for mutual benefits.
Governor Matawalle thanked the Ambassador for hosting him and said the meeting has provided him with different possibilities of creating better synergy with that African Country and promised to study all the possibilities discussed with the Ambassador.