Business
PIA sets oil and gas industry on path of profitability, Sylva says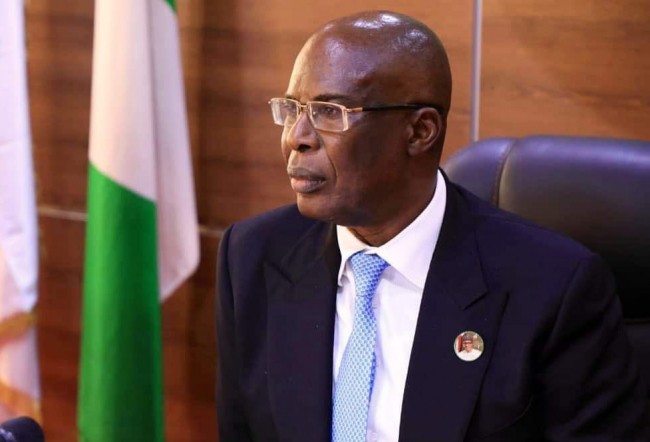 The Minister of Petroleum Resources Timipre Sylva has described the passage of the Petroleum Industry Act into law as a "watershed" moment for the nation, the industry and all stakeholders in the Nigerian Oil and Gas industry.
He disclosed this at the 'Nigerian International Economic Partnership Forum' on the sidelines of the the 77th United Nations General Assembly in New York.
Speaking on the theme of the conference "Nigeria Oil and Gas sector: Reforms, Results and the Road Ahead", the Minister said the PIA, upon full implementation would improve transparency, attract investors, create massive investment opportunities while setting the Oil and Gas industry on the path of growth and profitability.
The Minister also stated that the PIA has established a legal, governance , regulatory and fiscal frame work for the Petroleum Industry, host community development and associated matters.
"The PIA has set the foundation for a sustainable growth in the sector with the establishment of the Nigerian National Petroleum Company Limited (NNPCL), Nigerian Midstream and Downstream Petroleum Regulatory Authority (NMDPRA) and the Nigerian Upstream Petroleum Regulatory Commission (NUPRC).
"It provides fiscal certainty, improves regulations and incentives for investments including up to ten-year tax vacations while guaranteeing better take for both government and private investors thereby balancing rewards with risk." He said.
The Minister also pledged the administration's commitment to ensuring the full implementation of the reforms in order to boost efficiency and attract investment and development of supporting infrastructure along the oil and gas value chain.
He equally noted that the government has taken necessary steps to sustainably implement and put into operation the PIA 2021 within the time lines stipulated in the Act.
In this regard, he said the government had inaugurated a steering committee chaired by him with the responsibility of implementing the PIA immediately it was passed into law.
In his remarks, the Group Chief Executive Officer of the Nigerian National Petroleum Company Limited (NNPCL), Mallam Mele Kyari said the company is prioritizing gas infrastructure investments as Nigeria has Africa's largest gas reserves.
"Nigeria is committed to Net-zero by 2060. There is no way around gas as transition fuel," he said