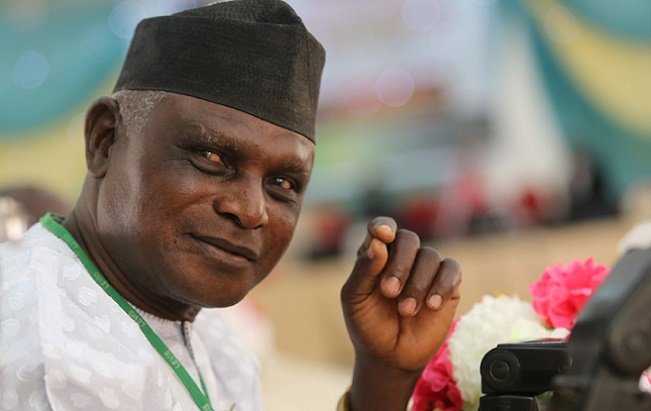 I am in the least amazed at the outpouring of emotions since the announcement of the demise of Pa Joe Oroye, popularly known as Ire…Baba for his joviality and ability to mix with all groups, whether young or old, professional colleagues or politicians, rich or poor, men or women in all strata of the society.
He was into photography by accident but providence had charted his path in this vocation and he soared like the eagle and he landed kidigba in the end.
He was able to train his children well enough to sit back and dine with his grand children.
One of his daughters, Janet is exceptionally brilliant and he ensured that she got the best in education and this posed a challenge to her elder sister and she also decided to go back to school.
She sought my advice and she heeded my advice and she is better for it now.
Read also: Shonekan: A different kind of leader
It is no gainsaying that Pa Oroye was not given to pettiness and usually on the move to carry out one assignment or another for the media house he was working for.
At the twilight of his extremely successful career, he covered the State House for two media houses one after the other, when the owner of the first media house made a policy to retrench its pioneer staff because it catches his fancy to do so. Whether or not the policy has paid off it will only be determined by time.
He himself is now chairman of the board of directors of the company passing the baton to another shareholder as Editor-in-Chief and Chief Executive Officer.
Pa Oroye's last workplace was People's Media Limited and they deliberately kept him in the State House for so many reasons, including the fact that baba had accreditation to cover activities there and there would be no need to recruit a fresh hand again.
I never knew he had left his former workplace until I, by accident, met him in the newsroom of PML and he narrated to me that he was asked to go with his full entitlements paid to him.
In living memory, this organisation became the very first private media house that was able to pay retiring staff with ease and less rancour.
I have this feeling that Pa Oroye will not keep malice with anyone for mundane matters and he cut the image of a friend to all and a friend to nobody since I met him in 1993.
Detribalised and highly dedicated to the cause of his religion without being fanatical about it. If not for his baptismal name, his attitude hardly gave him out for any negative reaction from those that belonged to the other major religion because he will not castigate you for your beliefs as an adherent to any religion.
I pray that the National Secretariat of Nigeria Union of Journalists will deem it necessary to honour this veteran of Photojournalism who fought for due recognition to his colleagues carrying cameras because he believed they are equally doing great service to the nation by capturing events that tell full stories and complement the efforts of reporters.
Since his spirited argument at one of the state congresses of NUJ in Kaduna anything meant to be shared among journalists at any assignments has been equitably done between reporters and the cameramen now called photojournalists in addition to any other arrangements like media by media.
Many new entrants into journalism may not know the genesis of that sharing formula thus it is imperative to put in perspective because somebody spearheaded it and his argument carried the day.
Shittu Ahmed Obassa, a veteran journalist, is based in Abuja