Politics
NNPP alleges shutdown of its Borno office ahead of Kwankwaso's visit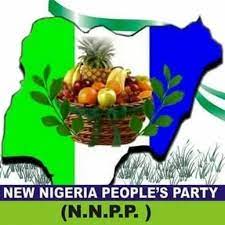 The New Nigerian People's Party (NNPP) has accused the Borno State Government of forcefully closing its headquarters in Maiduguri, the state capital.
The party made the allegation in a statement signed by Muyiwa Fatosa o behalf of the RMK Media Office.
It said "This morning a combined team of security operatives led by MOPOLS of the Nigerian Police forcefully shutdown our state headquarters, destroying facilities, beating, injuring and chasing out group of staff, party members and supporters.
"This is coming on the heels of the visit to Borno state by the NNPP national leader and Presidential Candidate, Sen. Rabiu Musa Kwankwaso, to commission the office in two days time, Saturday 27th August, 2022.
"Recall that Kwankwaso has been touring round the country commissioning NNPP offices where he continued to enjoy widespread support and massive turnout of supporters peacefully, Borno is not an exception.
"This action is totally unacceptable and we condemn it in its entirety. It is glaringly sending a wrong signal as we enter a critical stage of the electioneering period. We therefore call on the Borno state government to unseal our office and direct the security operatives stationed there to vacate our premises.
"The police and security agencies must resist any attempt to be used as a tool by some desperate politicians.
"This uncivilised action however won't discourage the NNPP and Sen. Kwankwaso and his teeming supporters nationwide in the race towards bringing back a New Nigeria everyone will be proud of.
"We urge all our supporters to remain calm, law abiding, go on their different businesses and particularly our party and supporters in Borno state to continue all preparations towards receiving our Presidential Candidate in two days time, Saturday, 27th August, 2022"