News
Nigeria begins COVID-19 vaccination drive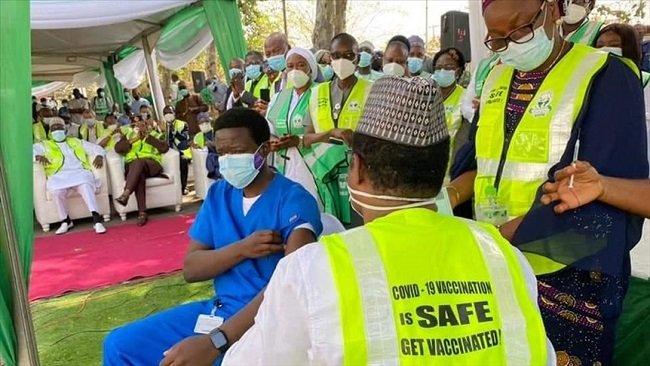 Nigeria on Friday started its COVID-19 vaccination campaign.
Cyprian Ngong, a senior registrar at the National Hospital, became the country's first person to receive the vaccine in the capital Abuja.
President Mohammadu Buhari and his vice president are scheduled to receive their doses on Saturday, the Presidential Task Force on COVID-19 said in a statement.
Read Also: Coronavirus: Nigeria records 708 new infections, additional 12 deaths
Kayode Fayemi, chairman of Nigerian Governors' Forum, disclosed on Thursday "governors of the 36 states of the federation and their deputies will take the vaccine on March 10".
A total of 3.94 million doses of AstraZeneca/Oxford vaccine were shipped into the country on Tuesday.
The West African country has a population of over 200 million people, according to the country's 2006 national census.
The Nigerian Centre for Disease Control on Friday said the country recorded 709 new cases, pushing the total number of confirmed cases to 154,671.