News
'My father, his friend were killed, burnt in Ibadan because of June 12'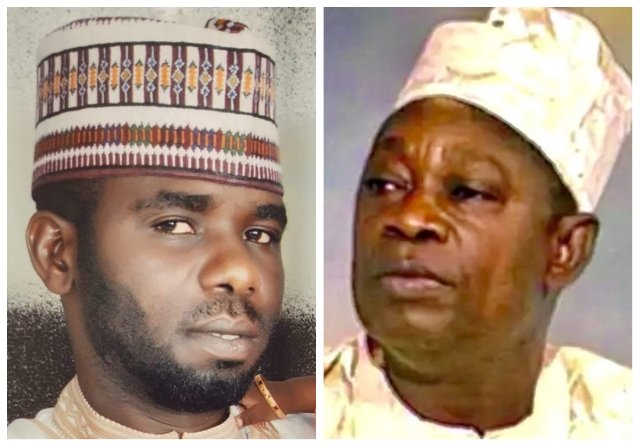 At the time Nigeria declared public holiday to celebrate this year's Democracy Day on June 12, which coincides with the date of June 12, 1993 presidential election that was annulled by the military, the anniversary has rekindled the memory, among some families, of their loved ones who were gruesomely murdered during the violence that followed the cancellation.
The annulment of the election, which was presumed to have been won by Mashood Abiola, the candidate of the defunct Social Democratic Party (SDP), sparked riots in parts of the South-West where he came from.
Read Also: June 12: How our friend was saved from rioters in Lagos – Hausa community leader
A number of northerners, mostly Hausas, became target of angry mobs in Lagos and Ibadan because the military administration that annulled the result of the election was headed by a northerner, General Ibrahim Badamasi Babangida.
One of the people that lost their lives in the violence was Alhaji Musa Nagarba, a Kano-born father of five who settled in Ibadan 20 years before the carnage that claimed his life broke out.
Dateline Nigeria spoke to his son, Jamilu Musa, who was a teenager when June 12 happened and his father was brutally killed alongside a friend. Musa, who said the incident forced him and his siblings to relocate from Ibadan, now resides in Kaduna.
He recalled that his father and his friend, Alhaji Ibrahim, had gone to their place of work at a motor park near Sasa market when the crisis erupted.
Sensing that it was getting too risky to remain at the park, the two friends boarded a public transport with the aim of returning home to Sabo Ibadan, he said.
By that time, mobs have already taken over the roads in the ancient town, searching vehicles for any passenger of northern origin.
"It was in the thick of that melee, that the vehicle conveying my father and his friend arrived at one of the checkpoints mounted by the rioters," Musa stated. "There were 11 passengers in the vehicle but my father and his friend were fished out as Hausas and pounced upon.
"The two of them were hacked to death on the spot. Still not done, the mob set the corpses ablaze. They burnt beyond recognition," he said.
After the violence had subsided, neighbours set out on a mission to find his father. "It was just by God's grace that their remains were identified. What happened was that when my father went to Mecca for pilgrimage, he fixed a silver tooth. So his body was quickly identified because of the tooth that was still intact on what was left of his mouth. The charred remains were recovered and buried," he said.
Musa and his elder brother had gone to Kaduna to visit a maternal uncle when the June 12 election riot broke out. Despite the tense situation, they embarked on the trip back to Ibadan. He recalled that a lot of property had also been destroyed.
One other person was also killed, bringing to three the number of residents of Sabo Ibadan that died in the crisis. Residents said other people could have been attacked and killed in other parts of the state.
"I was completing my primary education at the time of my father's death. That sad event changed everything about our lives and disrupted our schooling. After we relocated to Kaduna, I managed to complete my secondary education and after that level, my educational pursuit stalled," Musa said.
His father had five children and was married to two wives at the time he was killed. "He relocated and settled in Ibadan from Kano at about the age of 26 and lived there for over 20 years. It was there that he met our mother and they married. Our mother is from Kano too.
"Since that tragic incident took our father, our mother has not recovered from the shock. She has been in and out of hospital and is now paralysed," he said.
Musa still cherishes the memories of his late father. "He was very popular around Sabo Ibadan and took me along whenever he was going to his Islamic teachers to study and when he himself was going to teach his students Arabic language at an Islamic school near the park," he recalled.
Their mother, according to him, had just been brought to Kaduna for treatment.
Whenever June 12 is around the corner, the bitter memories of their father's gruesome killing returns to hurt them, he said.
Musa said he initially had an urge to avenge his father's death but had a change of mind after he was counseled and made to understand that his father died as a martyr.
"I have never liked Ibadan since then and will never do again," he said. Musa has been doing business of secondhand clothes "until Governor El-Rufa'i demolished our shops."
"I will always curse June 12 and the people that robbed us of a father because of it. Everyday I pray for Allah's mercy upon my father," he said.