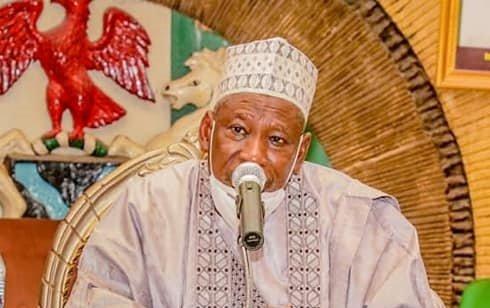 Ganduje moves to establish Hemoprodite Centre in Kano
Kano State Governor Abdullahi Umar Ganduje has disclosed his administration's decision to establish Hemoprodite Centre for those with intersex complications, in partnership with the TETFund Centre of Excellence at Usman Danfodiyo University, Sokoto (UDUS).
A hermaphrodite (mata-maza in Hausa) is a person or animal having both male and female sex organs or other sexual characteristics, either abnormally or (in the case of some organisms) as the natural condition.
Read Also: Sokoto to spend N11bn on road reconstruction, wet season farming
He made the disclosure while receiving seven people who were sponsored by the state government for a successful surgical operations at a special session of the state Executive Council in Kano, Wednesday.
"Kano state government was worried when we got information that there was one person with that intersex problem. We also learned that the person needed assistance for surgical operation. We quickly intervened and took the patient to Usman Danfodiyo University, Sokoto," he said.
"We then ordered for search for other similar cases in the state. We got other six cases, whom we also sent to UDUS, Centre of Excellence. Alhamdulillah all of them were successfully operated.
"All the seven people were operated free of charge. The state paid all the bills. So anybody with similar case should please come forward and get our attention. We have already ordered for more search, as stated earlier," he added.
Governor Ganduje disclosed that, "We are now starting to establish similar centre in Kano, in partnership with the Centre of Excellence, Usman Danfodiyo University, Sokoto. We are institutionalising the process and intervention. Our concern is always the health and happiness of our people."
He said places with high population, may be more prone to such health issues
"Kano state as the most populous state in the country, there is every tendency that we have more of such people. That is part of the reason why we must institutionalize the process," he said.
During his presentation, Professor Nasiru Yawuri, Deputy Vice Chancellor of UDUS, commended the state government and the foresight of the governor for sponsoring seven people for the surgical operation.
He said "Your Excellency, this act really changed their life for good. They can now live a very comfortable life. May Allah reward this and similar efforts. We are pleased to understand that the state government will partner with us in this area. This is a welcome development."