News
7 more abducted Abuja-Kaduna train passengers released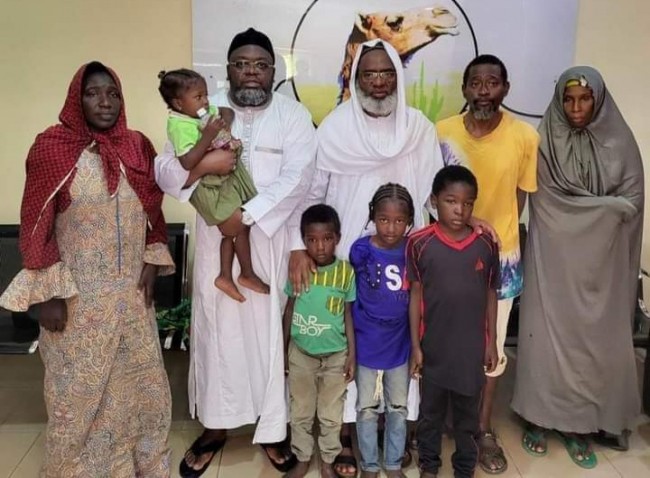 Four of the children abducted on the Abuja-Kaduna train in March have been released along with three others today Wednesday, August 10, 2022.
Tukur Mamur, the publisher of the Kaduna-based Desert Herald newspaper who negotiated the release of some of the passengers, said the 4 children and their parents were released after the intervention of Sheik Ahmad Gumi.
According to Mamu, six of the released hostages are members of the same family, which include a couple and their four children. They are Abubakar Idris Garba, who is the father of the four kids, his wife Maryama Abubakar Bobbo and their eldest son, Ibrahim Abubakar Garba who is 10 years old. Others include Fatima Abubakar Garba, 7, Imran Abubakar Garba, 5, and youngest Zainab Abubakar Garba who is only one and half years.
The terrorists also released a 60-year-old woman, one Hajia Aisha Hassan who was said to have been freed due to life-threatening health challenges that deteriorated recently.
So far, 42 victims have regained their freedom, reducing the number of those still in captivity to 35.