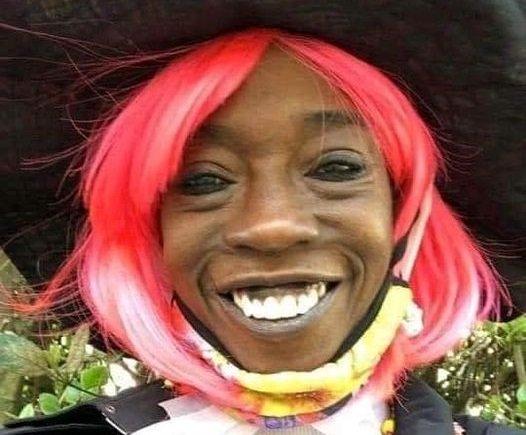 Prior to the recent protest by some Nigerians in London against President Muhammadu Buhari's ongoing medical checkup in the United Kingdom, not much is known about Saratu Ishaya Audu, a London-based British Nigerian lawyer, writer and artist.
In a viral video, Saratu was seen raining abuses on the president in Hausa. "Come out. Go back home. Go and build a hospital in Nigeria. [She then used expletives including 'fool', 'bastard' on the president]. What can you do to me?"
Since the video appeared on social media, many Nigerians, especially supporters of President Buhari, have taken to their pages to show their anger at Saratu.
Many said Saratu is free to criticize the president and even reprimand him where necessary but using expletives on him is an abuse of liberty.
But who is Saratu Ishaya Audu?
Saratu is one of the six children of late Prof Ishaya Audu, the first indigenous Vice Chancellor of the Ahmadu Bello University (ABU) Zaria and a personal physician to late Premier of Northern Nigeria Sir Ahmadu Bello, the Sardauna of Sokoto
She had her formative years in Zaria, where her father, the son of a Hausa father who converted from Islam to Christianity, lived most of his life before dying in the United States of America. Her mother Victoria Abosede Ohiorhenuan hailed from Ozalla, Owan West of Edo State.
Saratu is London based British Nigerian lawyer with many years of experience in family law divorce and financial remedy matters. She turned to her arts in January 2020 where her work, according to ARISE TV, is getting attention across the UK,
The author of 'You are god', a practical guide to answered prayer and living in happiness, has been living in Kensington, London for nearly three decades. She studied at the University of Westminster before working at Citizens Advice, Ronald Fletcher LLP, CKFT Solicitors, among others.
Saratu is on many social media platforms including Twitter (@verylucky77), Facebook (Saratu Ishaya – Audu) and Instagram (saratu_ishaya_audu).