First Lady Aisha Buhari is yet to reactivate her Twitter account, four months after Nigeria restored access to the microblogging site and nearly one year since quitting the platform in apparent solidarity with the government.
Dateline Nigeria reports that the Nigerian government suspended Twitter on June 5, 2021 after the social networking platform deleted a tweet by President Muhammadu Buhari saying it violated its terms.
On the same day, the first lady deactivated her verified Twitter account (@aishambuhari) where she had one million followers. "I will be deactivating my twitter account for now. Long live Federal Republic of Nigeria," Mrs Buhari tweeted at the time.
But nearly a year after, and four months since the restoration of access to Twitter, the first lady is yet to reactivate her account, even as she continues to make use of other social media platforms, especially Instagram and Facebook, to publicise some of her activities.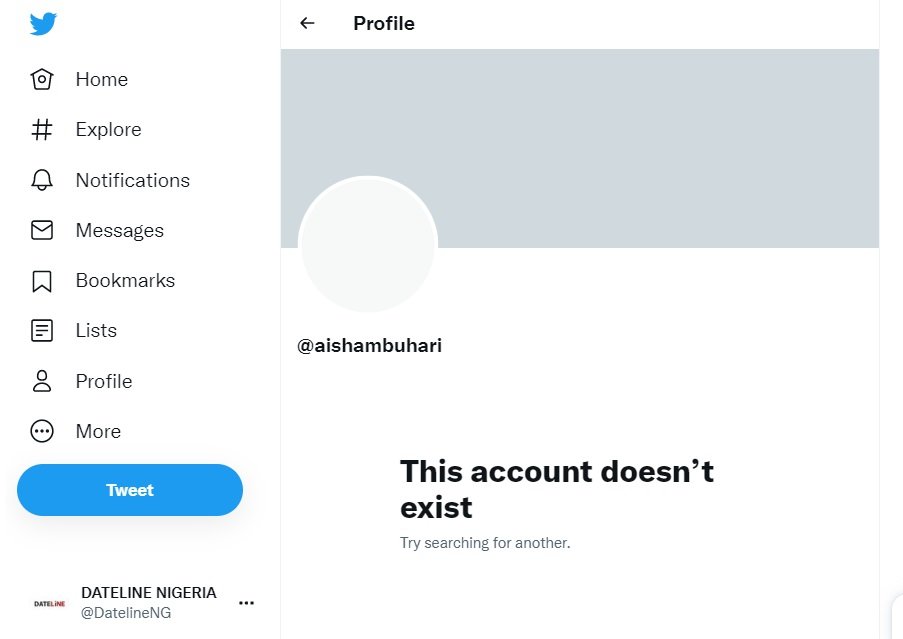 A search of the account on Wednesday, May 18, 2022 by Dateline Nigeria returns the following message: "This account doesn't exist."
Our reporter also observed that though Twitter service was restored on January 12, 2022, it took President Buhari nearly four months to resume tweeting.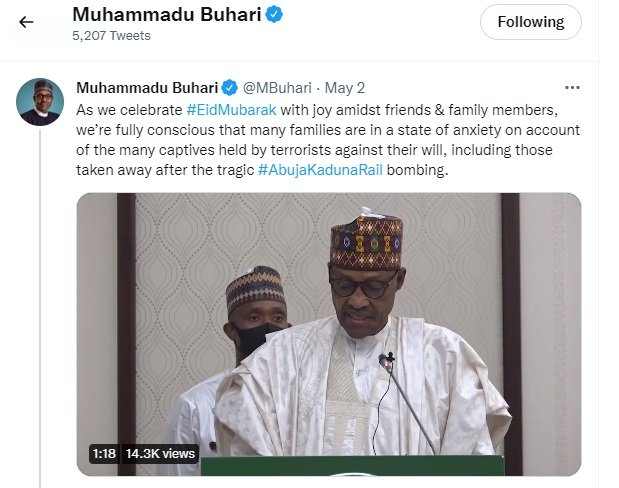 The president used the occasion of the Eid el-Fitr on May 2, 2022 to return to Twitter. His last tweet before then was on June 1, 2021, some three days before the suspension which lasted seven months.
Muhammad Sani Zorro, a Senior Special Assistant to the president on public affairs and strategy in the office of the First Lady, could not be reached for comment.
While announcing the restoration of Twitter service, the Director General of the National Information Technology Development Agency (NITDA), Kashifu Inuwa Abdullahi, said the decision was taken only after Twitter agreed to meet some conditions, including opening an office in Nigeria.
"Our action is a deliberate attempt to recalibrate our relationship with Twitter to achieve the maximum mutual benefits for our nation without jeopardizing the justified interests of the company. Our engagement has been very respectful, cordial, and successful," a statement by the NITDA boss said.
Dateline Nigeria reports that the Federal Government had while suspending Twitter accused the platform of double standard for deleting President Muhammadu Buhari's tweets warning youths attacking security agents and burning government property in the South East.