News
Ex-Nigerian envoy recounts 'near crash' experience flying from Abuja to Yola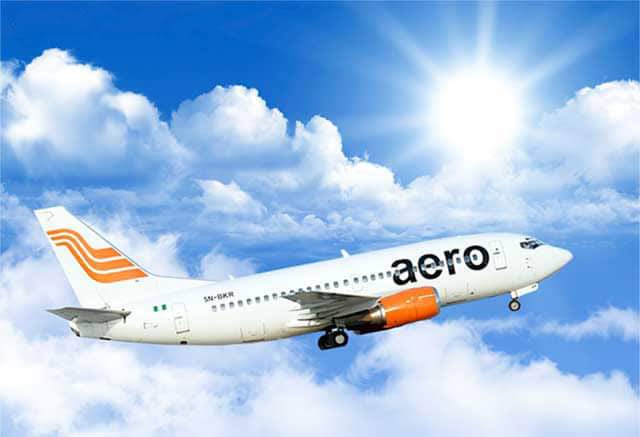 A former Nigerian Ambassador to Mexico, Aminu Iyawa, has narrated his experience on board Flight 125 operated by Aero Contractors from Abuja to Yola on Saturday.
In a Facebook post titled 'Miracle over River Benue' on Sunday, Iyawa said "It was nothing short of miracle from Allah that I would live to tell the story."
Read his experience below:
"Flight 125 from Abuja to Yola on Saturday, operated by Aero Contractors Airline was three hours late at point of departure. It was scheduled to depart Nnamdi Azikwe International Airport at 12:25, but did not do that until about 15:45 for what the Airline said, was due to operational reasons.
The 55 minutes flight was very smooth, giving me time to read the Qur'an from my handset (Suratul Jinni), otherwise popularly known by young pupils as Quluhiya.
"As we commenced final approch to Yola International Airport, the Captain reported that he was going to abort landing, as the Tower informed him of approaching duststorm.
"He said we were only eight kilometers away and that he was going to hold in a safe área for sometime until the weather clears.
"After about five minutes of holding, he announced that the storm was becoming violent and that he decided to take the safest option of returning to Abuja and immediately commenced ascent to the appropriate altitude.
"Barely a minute into the attempted climb, we heard a loud roaring noise and vibration that lasted for about 15 to 20 seconds, followed by the Captain making a sharp U-turn and at the same time announcing that he got clearance from Yola to land as the weather improved.
"As a frequent flier and someone who does not miss the National Geographic programme "Air Disaster," I knew that the aircraft was in serious distress and the best option considered by the Captain was to take the risk of flying head-on into the storm and land in Yola which was the nearest airport – less than 15 minutes away.
"Since the incident started, some passengers started wailing, the Muslims reciting the Shahada, while Christians chanted Jesús. It was real chaos as the aircraft shakes side to side mostly, and making hard turns at some point that everyone was just waiting for that final impact of crash.
"All this was happening above the river Benue corridor between Goduwo and Yola. Finally, the Captain was able to pull through the cloud of dust and the first thing that I saw was the Yola Bridge and then the Runway to our left.
"He pulled hard to align, but we were too close to the airport and too low for the landing and nose gears to deploy in time.
"He aborted, made a U-turn and on second approch, successfully deployed the landing gear, then smooth landing followed by ovation, clappings and praises to the Captain and to God Almighty.
"It was nothing short of miracle from Allah that I would live to tell the story. Alhamdulillah!"