News
Despite El-Rufai's threat, KASU-ASUU insists on strike action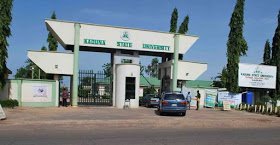 The Academic Staff Union of Nigerian Universities (ASUU), Kaduna State University (KASU) chapter has vowed to continue its industrial action.
This is despite the threat by Kaduna State Governor Nasir El-Rufai to sack the lecturers if they refused to return to the classroom.
Rising from its congress held on Tuesday, August 2, 2022, the local chapter of ASUU said its members did not take part in the conduct of examination because of the ongoing strike action.
It said it would "compile all the infractions and irregularities observed in the conduct of the few examinations and forward them to National Universities Commission (NUC)."
The union reiterated that its members did not participate in the conduct of any examination in the university because of the ongoing strike action, vowing to remain committed to the struggle.
However, checks by Dateline Nigeria revealed that examinations held across various departments in the Faculty of Arts.
A lecturer from faculty of social sciences who spoke to our correspondent anonymously said most of the lecturers decided not to conduct the exams because they didn't cover 50% of their course outlines.
He added that, "how do you expect students returning from 5-months strike to come and write semester examinations?"
"How do you justify writing examinations when we had lectures for only six (6) weeks out of the minimum fourteen (14) weeks allocated for lectures in the academic calendar?"
"For our final year students, exam questions are sent out for external moderation. This process was jettisoned because the school management is only interested in dancing to the tunes of the visitor."
"Lecturers too have not been paid for three months. And suddenly, the school management is expecting us to submit questions for semester examinations."
When asked about the examinations taking place in Faculty of Arts, an official of ASUU said the union will sanction erring lecturers.
"All forms of violations of the strike action by members are being recorded and disciplinary action in accordance with the constitution of the union will be applied appropriately", he added.
Governor El-Rufai had last week threatened to sack the striking lecturers and advertise their positions in newspapers, adding that he was waiting for a report from the ministry of education before acting.