Views
Aisha Buhari and the Pantami video: Some guesses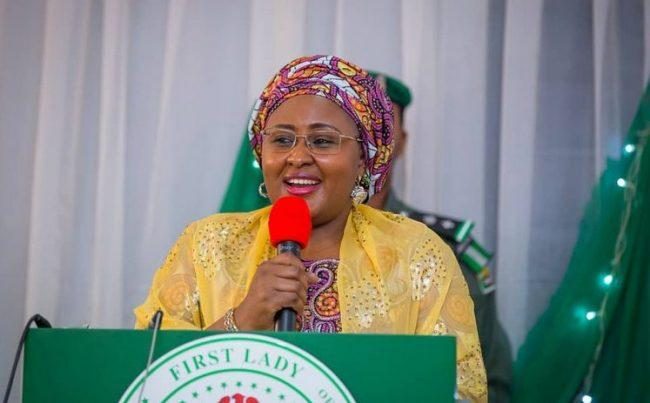 The First Lady Aisha Buhari is no stranger to passing subtle messages on social media. The fact that continues to do that means she has been achieving her objectives.
On Sunday, the First Lady was back at it again. This time around, she shared a video in which Minister of Communications and Digital Economy, Isa Ali Pantami, shed a tear while translating a verse [from the Holy Quran] in one of his many preaching sessions.
In the short video, which she posted on her Instagram page where she has a little more than half a million followers, the minister broke down in tears while praying to Almighty Allah to make him among the pious, in line with what the verse is saying.
"A reminder. Achire tsoro ayi abinda ya dace" meaning 'Be courageous and do the right thing'.
It is worth noting that Aisha Buhari did not call the minister's name, and she did not elaborate, leaving room for people to guess. Now many will ask: what does the first lady mean and who is she addressing?
These are my guesses below:
It is possible that the president's wife shared the minister's video to illustrate or support the message she was passing across, which the targeted receiver won't miss.
It is also possible the first lady is asking the minister to be courageous in telling the truth to the president being a member of the Federal Executive Council.
She may also be talking about the 'controversy' over Pantami's promotion to a professor of cyber security by the Federal University of Technology Owerri (FUTO) and therefore asking the minister to disown it.
Perhaps she is lending her voice to the now rested issue of the Boko Haram controversy over which the opposition Peoples Democratic Party (PDP) and some others called on Pantami to resign.
Indeed, many will say the first lady may not be addressing the minister, who recently officiated the wedding of her son Yusuf to his Bichi princess Zahra.
Like I said, these are mere guesses, which may be far from the message the first lady is trying to pass.
Dan Adoro lives in Katsina