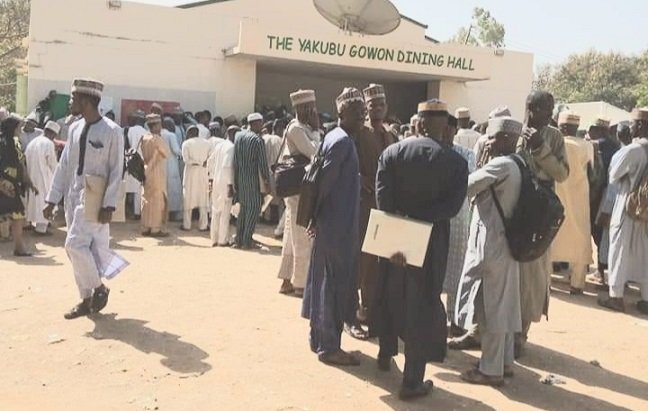 When prospective secondary teachers received letters of offer of provisional appointment from the Kaduna State Government on July 19, 2021, many looked to the future with renewed hope, eager to contribute to what they believed was the government's resolve to reposition education in the state.
Those who received letters – a total of 7,600 – were among the 14,000 that were screened by the Kaduna State Teachers Service Board (KSTSB), out of 62,000 applicants that sat for an aptitude test held in January 2019.
Read Also: Buhari condemns attacks in Kaduna communities
One of the applicants who received a letter from the KSTSB said they are now unsure of their fate as they are yet to receive any sort of payment or posting.
"After receiving our letters in July, we were invited for documentation in August, which we did along with induction and submission of preferred banks and pension fund administrators.
"In the end, we were told to expect further communication from the Kaduna State Teachers Service Board. But it has been silence ever since," the prospective teacher told Dateline Nigeria.
Another prospective teacher who gave his name simply as Mohammed, said, "Just last month (February 24, 2022), Kaduna State Governor Nasir El-Rufai spoke at the weekly ministerial briefing organised by the Presidential media team.
"El-Rufai said he has employed 7,700 qualified secondary school teachers who would be deployed once he is done purging secondary schools of underqualified teachers. He said some secondary school teachers have only primary school leaving certificates.
"He didn't go into details, but it would have helped if he had given some update. For instance, he didn't say when he will finish purging the secondary schools of unqualified teachers. He also didn't say the fact that we received our employment offers about eight months and even went through induction.
"None of us has received any salary or allowance, none of us has been posted, so none of us is certain about his fate eight months after our supposed employment."
Also speaking, one of the employed teachers, a lady, who is currently teaching at a primary school said "The situation is really critical, as some of us quit our jobs after receiving the employment letter. Now, I can't go back to the private school where I used to teach and things have not been easy for me."
Dateline Nigeria learnt that the Kaduna State Government has not been able to sack any secondary school teachers because the teachers have refused to cooperate with the government.
"What is happening is that the secondary school teachers, having seen what happened to their primary school counterparts, have refused to participate in the examinations being organized by the government. They said if the governor in insisting on sacking teachers, he should sack them all. This is what is stalling the whole process," a source said.
Dateline Nigeria made several efforts to speak with Balarabe Wakil, Permanent Secretary, who signed the letters or any other officials of the KSTSB.