News
Yoruba separatist campaigner Sunday Igboho Adeyemo questioned in Benin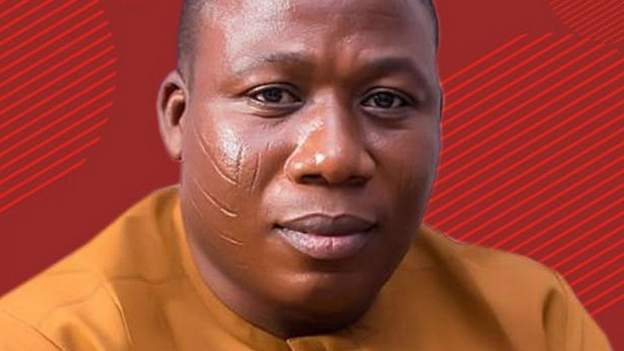 A Nigerian Yoruba separatist campaigner, Sunday "Igboho" Adeyemo, is being questioned by officials in Benin.
He is expected to appear in court at some point where his international arrest warrant will be examined before a decision could be made on his extradition.
Mr Adeyemo was arrested on Monday along with his wife in Cotonou by the air and border police.
Read Also: 50 Boko Haram insurgents surrender in Cameroon
The Nigerian authorities are allegedly demanding his extradition.
Reports say Mr Adeyemo's wife, who is believed to be a German citizen, has appealed to the German embassy in Nigeria for help. But the embassy has yet to respond to the BBC on the nature of support it plans to offer.
Nigeria's secret police raided Mr Adeyemo's home on 1 July killing two of his aides. Thirteen other followers were arrested.
The Nigerian government declared him wanted for allegedly stockpiling arms after he called for anti-government protests.