Alhaji Abdulkareem Muhammad is the Managing Director and Chief Executive Officer of Moving Image Limited. The company recently embarked on a production of the first TV series on Almajiri system of Islamic Education. In this interview with Dateline Nigeria, the Executive Producer speaks about the project, target audience, budget and the expected date of release, among others. Excerpts.
Dateline Nigeria: You recently embarked on the first TV series on the menace of Almajiri system, what is the motive behind that?
Abdulkareem Muhammad: Tsangayar Mallam is the title of the television series and what it tends to do is to sensitize the various stakeholders to appreciate the enormity of the problems associated with Almajiranci as it is being operated today.
Almajiranci is an Islamic itinerant system of education where young persons from age 4 up to may be 16, 17, 18 are sent away from their home in order to be educated in Islamic knowledge and practice and this is a practice that has been going on for centuries.
However, because of the challenges of today, Northern Nigeria is now facing a very large number of children that are out of school, the number being quoted is about 14 million. This is a huge number, and if we allow the situation to continue we know the replicate because we are already harvesting the bad side of this development, in terms of insurgency, Boko Haram, kidnapping and all these social vices that are militating against the growth and development of especially Northern Nigeria.
So the idea of Tsangayar Mallam is to look at the system as it is being operated now to see what mitigating factors we can introduce to bring about changes for the betterment of the whole system.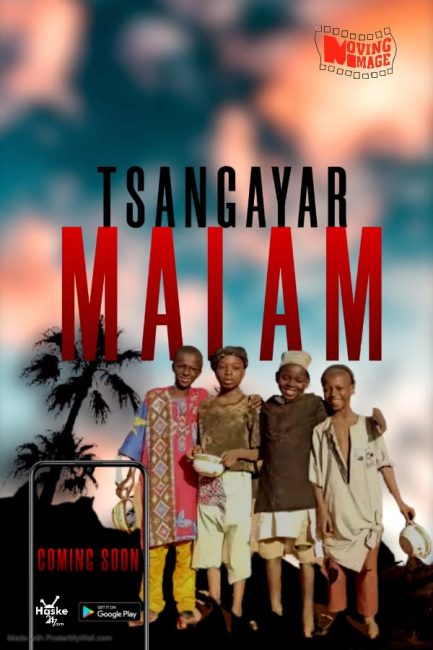 It is obvious that the government and other stakeholders are playing roles in addressing the problems associated with the Almajiri system, how do you think your project will engage all these to achieve success?
Well, the idea of Tsangayar Mallam TV series is to address these issues to the respective stakeholders. So if you are a policymaker that is working with government we have a message for you, if you are a parent of a child that is from 4 years to 16, 17, 18 we have a message that is being packaged for you, if you are a member of a society where this problem is prevalent, that is the Northern Nigeria, we have messages for you packaged in the series. This is because it is a collective responsibility, if we are to bring about change, it is not one single particular stakeholder that will do the magic. It is a collaborative effort that needs to be done by everybody so that the total sum of efforts will add up to being large enough to bring about the difference.
People may argue that there are many movies produced in Kannywood mainly to address these problems of Almajiiri, but yet nothing has changed. How is Tsangayar Mallam different?
Tsangayar Mallam is entirely different; first it is not a movie that is why we deliberately made it a TV series. We have already developed a script of 60 episodes of a half an hour program, so there is 30 hours of programming on Almajiranci, this has never been done before. Because it takes time to bring about a change and also the messaging is not to only one group but to all groups.
So you can see the total nature of the approach that we have introduced that is quite different from what has been done before. So this is something that we need to sensitize ourselves about.
If you are going to be airing one per week it means that the whole year you wouldn't have exhausted it because there are 52 weeks in a year and we have 60 episodes. So our own is a continuous process, it is not a job that you will start today and say you have finished tomorrow. So we must have the patience, and we must have the correct messaging. I think that is where the difference lies between what we are doing and all other efforts that have been done before.
We are willing to say we are investing energy, time and resources to ensure that as many people as possible are brought onboard to key into the change of concept to see how we can bring improve the Almajiri system.
Considering the target audience you have mentioned, this shows they are diverse in nature. What are the various mediums you are considering reaching out to?
As we have thought of multi-sectoral approach, so also we have thought of multi-sectoral reach out approach. The youth are very key to being carried along in this respect. First, we intend to do short video sketches that will be circulated in social media to reach out to such kinds of people. So out of the materials that we are recording for the drama series, we are doing that. We also intend to develop audio messages so that we can also relay such messages using social media.
However, television is one definitely, that is the main thing that will drive the process because we feel that engaging the policymakers, engaging the government is very fundamental and television is one source that we can use to reach out to them because their key in is supporting the project.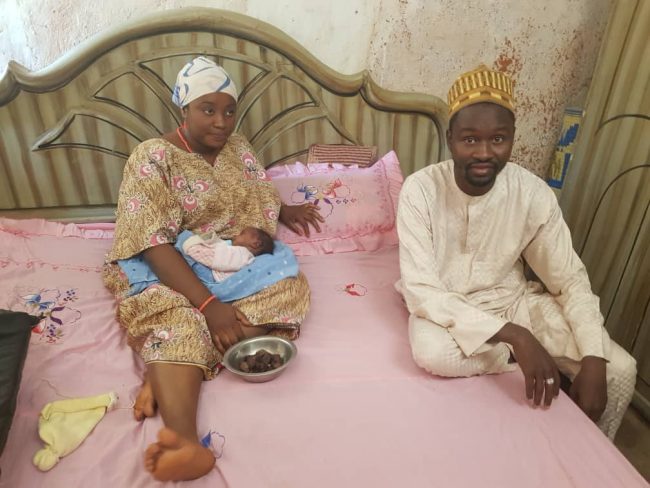 Right now Moving Image has pumped in money to do 13 episodes. But we are saying anybody that wants to key in is welcome because the task is greater than what Moving Image can do, I can assure you on this. If we are supposed to take the sponsorship we don't have the capacity. But we have the will power to invest and say this is what we intend to do so that nobody will take us for a joke. We have put our money where our mouth is, so whoever is going to key in should be able to do that.
That is why we are talking to the respective governments of Northern Nigeria to see how they can key into this. If they do, they have television stations and we are going to give them this program to air for free, once they key in and say yes we identify with this initiative and we extend our support to you. So these are the strategies or approaches that we have developed to ensure that not only the television series, but also the video drama sketch and audio drama sketch are also used on the social media platforms so that as many people as possible can be conscripted into keying into the initiative.
Still on the issue of appropriate mediums, the most identified target people are from rural areas and most of them have no access to some of these mediums you mentioned, is there any way through which they can be reached?
You see in modern days and time the penetration of mobile phones in Nigeria is enormous. We are talking of over 120 million people having handsets and they cut across the urban and rural areas. So that is why we developed the concept of Audio sketch. And radio is the grassroots medium of the people, so we are going to use the audio on the social media platforms because of the proliferation of handsets and we are hoping that these messages can be able to go through.
The film industry is now into the sequence of TV/YouTube series and the main aim is to get profit. How do you intend to get your own?
You see the issue of sponsorship is where we are driving at. Now that we have done 13 episodes I can tell you that we have not spent less than N15 million for that only. So if we are to go through YouTube or sell it we cannot recover our investment. We can only succeed through sponsorship.
This project is about Corporate Social Responsibility. So once the government and companies key into this project that is where the money is coming from. The television stations cannot not buy it. I can tell you that there is no television station that can pump in N15 million to do 13 episodes of a 30 minutes production.
Can you give us an idea of what you have done so far?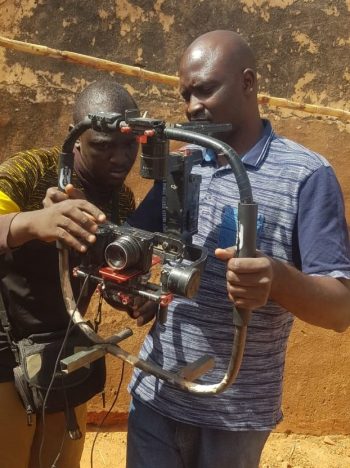 For the 13 episodes that we have produced so far I can tell you that both major and minor casts, we have paid over 100 people. And for crew members we have paid about 30 people. So there and then you can see that we have impacted on the lives of 130 people. Even the houses we are using for shootings in Dambatta we are also feeding them because we already took over their places.
How long do you think it will take you to better address the subject and how many episodes are you targeting?
There are no number of episodes that can be enough to address the issue of Almajiri system. But I will recommend that this is a story that should be stretched for as long as possible. And I don't think that we can be able to say that we can give time. As you can see it took us five years to write the scripts before shooting. So the simple answer is only God knows.
That means it can be a lifetime project that even after you others will take over?
Yes. I hope so.
Now that you have spent N15 million for 13 episodes, how much is expected to cover the whole project since you are working on 60 episodes?
Uhmmm! Now we spent N15 million to film 13 episodes, that is season one. In order to exhaust the 60 episodes that we have we need one year 13 weeks and we hope the story will continue. Before we exhaust this we have to develop another script because it is a story that can continue to eternity.
We must take it step by step as we need to be incorporating whatever is confronting Almajiranci, as you can see it is dynamic, not a destination per say. So we have just started the process. But honestly I cannot even say when it can finish.
What date is the series expected to hit the screen and is there any particular TV station so far that will air it?
We are very hopeful that the Northern Governors Forum will key into this because they have television stations in their states, we don't have to buy airtime. So if they are supporting the project with their support we can offset the bills for the production and also provide airtime for the programme. This is our hope.
We are also in talk with the Sardauna Memorial Foundation, we don't know how much it is going to put in but what they are intending to do is to package the programme and maybe sell the idea to one of their donors for the sponsorship. As such I don't know which will come first but whichever comes is what we are going to start.
At this juncture I will also call on other organizations both public and private as well as all other organizations to the fact that we are open for discussions on ways to sponsor the programme.
How will you recommend the project to the viewers and other stakeholders?
Number one we have to understand that the issue of Almajiranci is everybody's business. If you think your child is not Almajiri, therefore you don't have a problem with that, you are dead wrong. If you are a parent and think that the solution to abdicate from your responsibilities is to send your child for Almajiranci you are dead wrong. This is because it has its own cost. So one should be able to think and take responsibility for a little child, because a child is God's gift to the parent to take care of, not to abandon.
For society, if you think your child is not Almajiri, the government is not doing anything about it and you fold your hands, you are wrong, because the associated problems emerging from the effect of Almajiranci now are affecting everybody. That is why it makes a lot of sense especially for Northerners and Yan Boko particularly, to have a rethink, take responsibility when you should before it consumes you. That is my message.