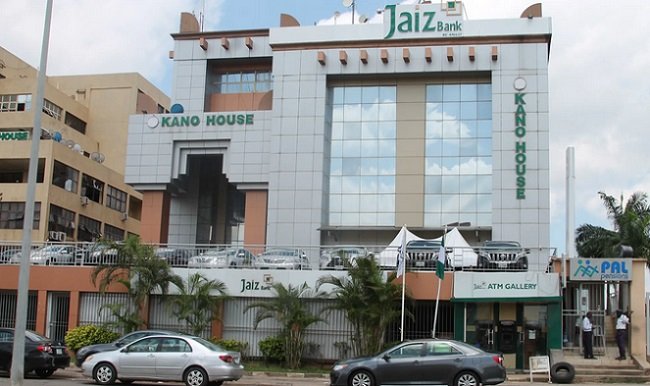 Recently, a message was widely shared on social media platforms, particularly in several WhatsApp groups, alluding that Jaiz Bank, Nigeria's pioneer non-interest bank, is distressed, urging people to come to its aid by opening accounts so that it does not go under.
On the surface of it, many will view the message as positive and even think that the bank is happy to see it circulate, but a second look will give the game away. Those behind the message have a sinister motive, which is to create panic among Jaiz Bank's stakeholders and push them to start thinking of withdrawing their money.
New entrants into the non-interest banking sector are still perplexed by the level of success being recorded by Jaiz Bank, which is probably what attracted them into the field and will do whatever they can, fair or otherwise, to get a share of the market.
Read also: Mukhtar Hadi Modibbo: One year without a detective
But Jaiz Bank did not just achieve success overnight. It has displayed a great level of determination, commitment and dexterity before reaching its present state, which is sure to keep improving with time.
Not long ago, Jaiz Bank Plc was for the second time adjudged the Most Improved Islamic Bank 2021, not just in Nigeria but the world over by the Global Islamic Finance Awards (GIFA).
In the words of GIFA Chairman, Professor Humayon Dar, Jaiz Bank was the best out of three organisations considered in that category after long deliberations which was based on several factors that included: Social Responsibility; Shari'ah Authenticity and Commitment to Islamic Banking and Finance.
Responding to the good news, the Managing Director/CE of Jaiz Bank Hassan Usman said: "Winning the Most Improved Islamic Bank award for the second time in a row from the Global Islamic Finance Award (GIFA) is a revalidation of our efforts towards continuous process improvement in serving our customers. We truly appreciate the Committee for seeing us worthy of the award.
"This re-energizes us to even do more, knowing that the world watches and appreciates our modest contributions to the development of Islamic Finance. As always, we are dedicating this award to our Creator, in whose Grace all things are perfected."
Earlier also, Jaiz Bank was in the news for approving a dividend of N883.9m representing 3 kobo per share for the 2020 financial year. Chairman of the Bank Alhaji (Dr.) Umaru Abdul Mutallab said the financial institution worked assiduously towards ensuring that the dividend payment is made to the shareholders to meet their aspirations.
He added that, despite the challenging economic environment that was aggravated by COVID 19 pandemic, Gross Earnings rose by 33% from N14.70 billion in 2019 to N19.60 billion in 2020.
Indeed, according to the audited financial results for the 2020 financial year, Jaiz Bank Plc recorded a Profit Before Tax (PBT) of N3.10 billion, a 45% increase over the N2.11 billion recorded in the previous year. Similarly, there was an increase in the Profit After Tax from N2.44 billion in the preceding year to N2.90 billion for the year ended December 31, 2020, which reflects the continuous growth in profitability witnessed by the Bank over the last 3 years.
Similarly, the Bank's Total Assets during the year under review grew to N233.66 billion as against N167.33 billion realized in the previous year, representing a 40% growth.
Earnings Per Share increased from 8.29 kobo in 2019 to 9.85 kobo in 2020, while Return on Equity for the year under review stood at 17%, securing a place for the Bank among the top-4 quoted banks with the highest return to shareholders in the country.
The previous year, Jaiz Bank Plc declared a Profit after Tax of N2.4 billion in its audited financial results for the year 2019. It also announced final dividend of 3 kobo for FY 2019, which showed a surge of 193% from N834.4 million recorded in the corresponding period of 2018.
The reality is Jaiz Bank Plc is not in any distress, and the evidence is out there for whoever cares to see.
Just last week, Jaiz Bank sold 5.077 billion ordinary shares of 50 kobo each to a high networth investor, Dr Muhammadu Indimi, at 65 kobo per share which increased Jaiz Bank's issued shares from 29.46 billion to 34.54 billion ordinary shares of 50 kobo each.
As reported in the media, the private placement implied additional equity stake of 14.7 per cent to Indimi, an existing shareholder of the fast-growing bank. Shareholders of Jaiz Bank had at their extraordinary general meeting last October approved the private placement as part of plans to deepen the bank's growing balance sheet.
As an astute businessman with interests in diverse fields, including oil and gas, within and outside Nigeria, Indimi would certainly not put his hard earned money in a sinking venture.
Interim report and accounts of Jaiz Bank for the half-year ended June 30 2021 showed that profit after tax rose by 70.6 per cent from N1.17 billion in June 2020 to N1.99 billion in June 2021. Total Income had grown by 42.1 per cent from N6.23 billion in first half 2020 to N8.86 billion in first half 2021.
All these put the bank in vantage position to surpass its full-year projections for 2021. This is certainly not the story of a financial institution in distress. So those trying to create panic among Jaiz Bank's stakeholders will do well by channeling their energy and time into something productive.
Sikirat Ola-Ibrahim is based in Abuja