Politics
Stop derogatory remarks against Bauchi APC leader – Rep Makama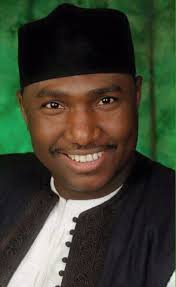 A member representing Misau/Dambam Constituency in the Federal House of Representatives, Honorable Ibrahim Makama, has cautioned members of the All Progressives Congress (APC), in Bauchi State against derogatory statement on the leader of the party Mallam Adamu Adamu.
The minister was accused of not doing enough for the party members in the state.
Makama, who gave the advice in Bauchi on Thursday, said APC laws provide that in every state where APC doesn't have a sitting governor, the minister that comes from that state is the leader of the party.
He said some people are bent on causing division in the party whi others are not doing enough to unite the members.
The lawmaker said the minister is being insulted by "those who are supposed to be his supporters and promoters in Bauchi State, which is not fair and it's unhealthy to the growth and development of the party."
He said not a kind word was said about Mallam Adamu for his numerous contributions and laudable support and achievements recorded by the Minister in State, especially during the Dass State Assembly bye-election recently won by APC.
Makama said, "We have a good chance to win the governorship election in Bauchi State in 2023, if APC members resolve a minor issue that could have been resolved internally in ten minutes".
He said the minister, though as a human being with his own shortcomings, had already taken bold steps to address most of the problems that he was accused of.
He said "it's high time the party forget its differences and unite ourselves and to support the leadership of the minister in order to move the party forward."