News
Sallah: Zulum releases N55m, food to CJTF, hunters, vigilantes fighting Boko Haram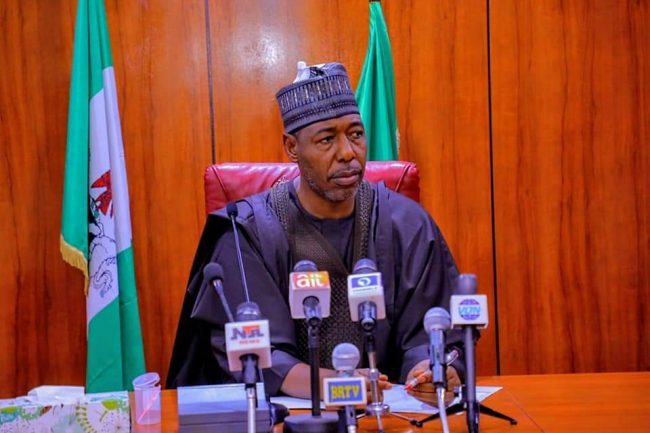 Governor of Borno State, Professor Babagana Umara Zulum, yesterday directed the release of 55 million naira; 5,500 bags of rice and 5,500 gallons of oil to volunteers and Civilian JTF, Hunters and vigilantes as part of support for today's sallah celebration.
Each of the volunteers operating in Maiduguri metropolitan council and Jere Local Government Areas, Borno's most populated locations will receive cash, a bag of rice and a gallon of oil.
Read Also: Sallah: Bauchi governor tasks traditional rulers on peace
Zulum gave the directive when he met leadership of the CJTF, hunters and vigilantes at the council chamber of the government house in Maiduguri.
The Governor noted that supporting the volunteers is critical to Borno's complementing of the Nigerian military and other security agencies in the battle with Boko Haram insurgents.
Zulum paid tributes to fighters and the state's Attorney General and Commissioner for Justice, Barrister Kaka Shehu Lawan, whose ministry oversees the volunteers through a department of civil rights protection.
"I invited you to register my deepest appreciation to all of you in the Civilian JTF, hunters and vigilantes for your enormous sacrifices and support to the military in securing the lives and property of the people of Borno State", the governor said.
"I also extend my appreciation to the Attorney General who is leading this very important team, the permanent secretary security, the SSA security and Executive Secretary and members of Borno's Security Trust Fund, for the combined efforts in repositioning our security responses in the state. May Allah in his infinite wisdom reward all of you abundantly. In addition to my gratitude to the hunters, vigilantes and CJTF also wish to provide a token of support to volunteers towards this Sallah Celebration.
… No Cash can Equal Volunteers' Sacrifices
After announcing cash and food support to the volunteers, Zulum said "no amount of money or support can match the critical sacrifices made by volunteers, I really wish we can do so much more, but insha Allah, whenever our financial condition improves, government will offer bigger support"
… School Enrollment for Orphans of Fallen Volunteers
As part of ways to support volunteers, Governor Zulum during his Monday meeting directed the immediate identification of orphans of deceased volunteers for government funded enrollment of their children in schools.