News
Reactions as Bakare visits Buhari in Aso Rock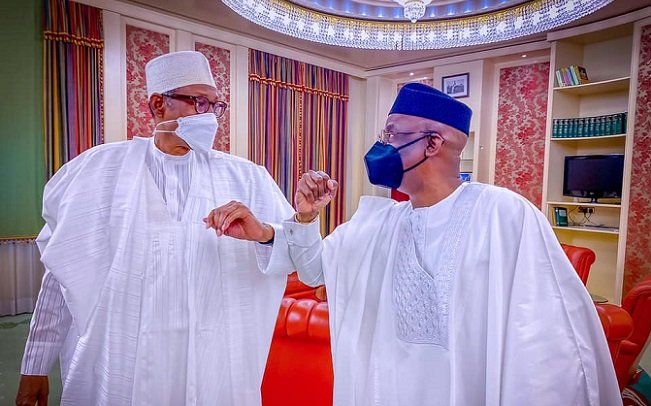 Nigerians have taken to the social media to react to a visit by the Overseer of The Citadel Global Community Church, Pastor Tunde Bakare to President Muhammadu Buhari at the State House on Friday.
Bakare, who was Buhari's running mate in the 2011 election, had in a sermon in July this year, spoke in manner that many believed he was addressing President Buhari.
"I dare you to come after me since that is the usual style now. You might have done it to others; you are about to learn a lesson if you touch me."
Read also: Drug dealer, manager, 3 workers bag 75 years imprisonment
"If you know what I have done in secret, bring it to the open. I dare you to come after me if you can. I worked with you; I worked for you; I supported you to get there (where you are). When I talk now, I now have a smelly mouth.
"I'm not interested in meeting you any longer; no more visits. Now, it is war, because Nigeria must be set free," he had said during the sermon which was widely reported in the media.
Below are some responses by Nigerians on Facebook:
Okon Ikott said "This pastor swore never to enter Aso villa again. That he will be talking from his pulpit. Why is he going there now? Never swear for any pastor or politician."
Gabriel Olugbenga Olanrewaju "Pastor Tunde Bakare, pleas Sir, speak the real truth to him. Things are too hard. Though, this visit appears unnecessary because he doesn't listen to wisemen advice but other ones advice that keeps the country in jeopardy."
Imran Abdullah "One thing about Buhari is that those that have met him one on one, they always have second thoughts about him. He may not get everything right but he is trying to put everything right. May God guide him right"
Omotayo Jegede "This man again in Aso Rock… but he said he will never go to Aso Rock again, but he will be talking from his pulpit and now he's in Aso Rock….abeg you are not a man of your words."
Adedotun Adeniran "Most commentators on this platform rarely know PTB. Buhari even knows him better. He's such an undaunted and courageous general of God. He's not afraid to tell the president the whole truth. In spite of his criticisms, they are still best of friends. It is good for Nigeria. Opposition without solution is useless in nation building."
Francis Obioma Ashamkonye "If Bakare did not tell Buhari all he said months ago in his church about Buhari then he is a fake pastor."
Agassi P Jonathan "Now that he had the opportunity of meeting with PMB, I hope Pastor Tunde Bakare had the liver to tell him what he wanted to tell him? So he won't come and be disturbing us with his "telling truth to power at the pulpit".