News
Prof Ashafa appointed acting Vice Chancellor of KASU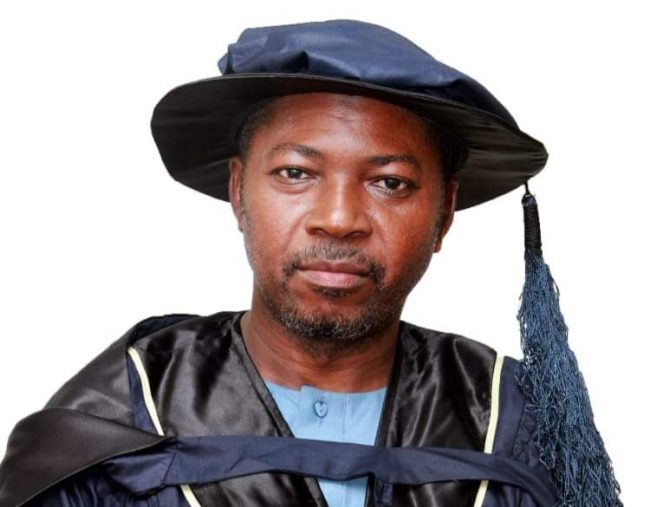 Prof Abdullahi Musa Ashafa has been appointed as Acting Vice Chancellor, Kaduna State University (KASU), effective 14 June, 2022.
He took over from Professor Yohanna Tella, who was appointed Acting Vice Chancellor back in January, 2022 for a period of six (6) months.
Ashafa, a professor of Diplomatic History, was the institution's Deputy Vice Chancellor (DVC) Academic before his appointment.
He holds an MA and PhD from the University of Jos, in North-Central Nigeria. He currently is professor of history at Kaduna State University in Kaduna, Nigeria, and also represents the University Senate on the University Governing Council.
Past roles at the university include serving as the pioneer head of the History Department and, most recently, as Dean of the Faculty of Arts.
Prior to this, Professor Ashafa was a visiting professor of history at the Nigerian Defence Academy, the premier military university in West Africa; a research fellow at the Nigerian Institute of International Affairs (NIIA) in Lagos, Nigeria; and a visiting professor at Umaru Musa Yar'adua University in Katsina, Nigeria.
Currently, he also serves many Nigerian universities as an external examiner in the Department of History, including the elite National Institute for Policy and Strategic Studies (NIPSS) in Kuru, Jos.
He has published extensively in journals, contributed dozens of chapters to books, and presented over 60 academic papers in local and international conferences. In addition, he has been invited to research, write papers, and make presentations for several government functions and civil society fora.
His recent edited books include Urbanization and Infrastructure in Nigeria in the Twentieth Century: Festschrift in Honour of Professor Ezzeldeen Abdulrahman (Kaduna State University, 2011) and Nigeria at Fifty: Essays in Honour of Professor Abdullahi Mahadi (Gombe State University, 2014).
Professor Abdullahi Musa Ashafa was born Friday 29th September, 1967 in Ashafa village of Zangon Kataf LGA of Kaduna State. He recieved his First School Leaving Certificate from LEA Primary School Tashan Daji, Kamuru-Ikulu and attended Government Secondary School, Kachia where he obtained his WASC/GCE O'Level that qualified him entry into the College of Advanced Studies, Zaria and later moved to the School of General Studies, Bayero University, Kano.
He obtained B.A Special Honours degree in History in BUK (1991), M.A History (1994) and PhD Diplomatic History from the University of Jos (2002).
As a student, he was a recipient of the award of the best graduating student in History at the Government Secondary School, Kachia (1991) and also the winner of the Ibrahim El-Tayib Prize for the Best Graduating Student in History, Bayero University, Kano.