News
Police arrest two with human skulls at Kaduna cemetery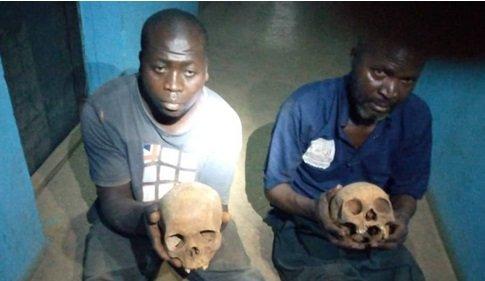 The Kaduna State Police Command said it has arrested two suspected ritualists with human skulls at a cemetery in Kudenda part of the state.
The spokesman of the command ASP Muhammad Jalige disclosed this in a statement.
Read Also: Kwara gov greets ex-minister Ibrahim Bio at 64
Jalige said the police were informed on Friday that the suspects were found inside the Muslim graveyard around 11pm.
"When we received the report, our men swung into action and succeeded in apprehending the two suspects who are residents of Kabala. They were identified as Abdulaziz Jimoh, 68, and Mohammed Isa, 30.
"During investigation, a shovel was found along with some human skulls," the statement said.
He said the suspects will be arraigned in court once investigation is completed.