Opinion
Pantami: Sultan, JNI need to speak up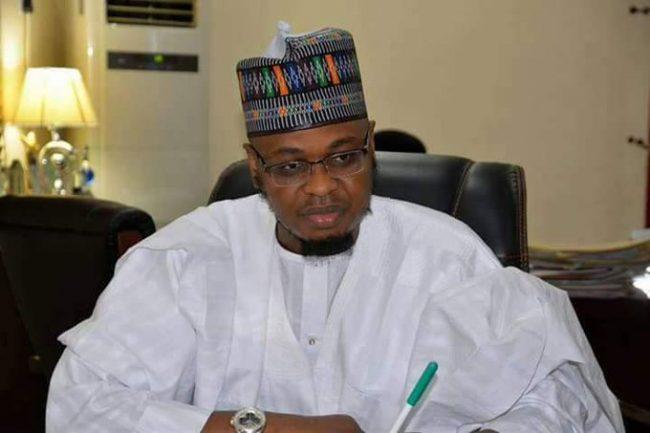 The agenda is no longer hidden. There is clearly an attempt to force Nigeria's Minister of Communications and Digital Economy Dr Isa Ali Pantami out of the Buhari administration. There is nothing wrong with this because the minister must have taken "all the things politicians do or can do" into consideration when he agreed to join government.
But somehow, there is clearly an attempt to malign the religion of Islam and Muslims in this matter. And when politics gets mixed with religion, the taste can be anything but sweet.
Read Also: Of Isa Pantami, Jihad and a culture of blackmail
Take for instance, the unprovable allegation that Pantami chaired a meeting of the Jamaatu Nasril Islam (JNI) on July 13, 2010 with the aim of killing then Kaduna State Governor Patrick Ibrahim Yakowa, who was sworn in on May 20, 2010, after his former boss Namadi Sambo emerged the Vice President under then President Goodluck Jonathan.
According to Peoples Gazette, Pantami and other leaders it did not name said after their meeting in Bauchi that "We must either use the security or other means to eliminate the governor, his family and all those they perceive as supporting him."
But will such a meeting require a communique? Who are the other JNI leaders at the meeting? Shouldn't they be outed for them to face prosecution if guilty? Was Pantami ever in a position of leadership of the JNI?
The JNI, an umbrella group for the Nigerian Muslim community, with its headquarter in Kaduna, is headed by the Sultan of Sokoto Muhammad Saad Abubakar. The Secretary of JNI is Khalid Aliyu. So they need to speak up on this. This is no longer a "joking matter".
For the records, Yakowa, in April 2011, ran for election as Kaduna State Governor on the platform of the People's Democratic Party (PDP), where he defeated Haruna Saeed of the defunct Congress for Progressive Change (CPC) by polling 1,334,319 votes ahead of his rival's 1,133,564 votes.
Unfortunately, Yakowa died in December 2012 following a naval helicopter crash in the forest of Okoroba, Nembe Local Government Area of Bayelsa State, shortly after taking off on its way to Port Harcourt in Rivers State after attending the burial ceremony of the father of Chief Oronto Douglas.
Yakowa died along with former National Security Adviser, NSA, General Andrew Owoye Azazi, Warrant Officer Kamal Mohammed, Dauda Psokho; the pilot Commander Muritala Mohammed Daba and co-pilot, Lt Col. Adeyemi O. Sowole.
The Senate, it would be recalled, called on then President Goodluck Jonathan to publish the report on the plane crash. I believe this is also worth revisiting.
Bala Dan Adoro wrote in from Katsina