News
NITDA spokesperson, Hadiza Umar, becomes NIPR fellow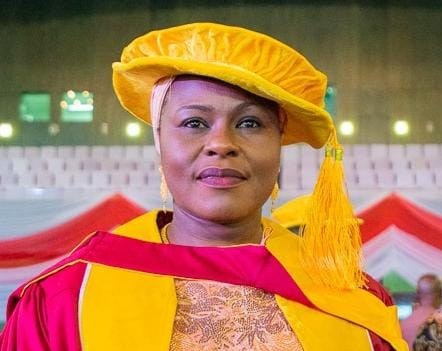 The Head of Corporate Affairs at the National Information Technology Development Agency, NITDA, Mrs. Hadiza Umar, has become a Fellow of the Nigerian Institute of Public Relations, NIPR.
She was conferred with the Fellowship honour at an event organized by NIPR in Abuja.
The event was attended by the representative of President Muhammadu Buhari, who tasked NIPR members and its Fellows to champion the course of rebuilding Nigeria's image, especially in the global arena.
Meanwhile, PRNigeria gathered that, Mrs. Umar, a journalist and public relations expert, with vast practical experience, joined NITDA from NBC in 2009, as its Head of Corporate Affairs.
With thorough understanding of government operations, she has demonstrated a good relationship between NITDA and stakeholders in the Information Technology industry of Nigeria, and the global IT community.
Through her supervisory role, Mrs. Umar was able to relate, maintain and sustain a favourable communication channel and understanding between NITDA and its public, while collaborating with various departments to provide updates on IT services and monitoring of NITDA collaboration network with focal organisations, and stakeholders both national and international.
With her vast experience and training in public relations management and practices, she is determined to reposition NITDA using the various PR tools and strategies towards achieving its vision as the prime catalyst for transforming Nigeria into a knowledge-driven economy.
Mrs Umar has attended various PR and Management Training programmes and conferences national and international. Apart from being a fellow of Nigerian Institute of Public Relations (NIPR), she is a member African Business School (ABS); Nigerian Institute of Management (NIM); Fellow, Chartered Institute of Corporate Administration (CICA).
Source: PRNigeria