Health
Nigeria approves AstraZeneca as virus tally tops 150,000
COVID-19 death toll in Nigeria now over 1,800, authorities say 3 more vaccines being evaluated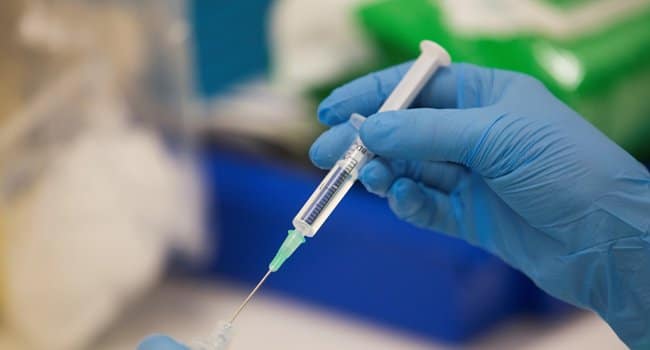 Nigeria on Thursday cleared the Oxford's AstraZeneca vaccine for emergency use as the country's COVID-19 caseload crossed 150,000.
A total of 877 more infections were reported in 25 states and the capital Abuja, according to the latest update from the Nigeria Centre for Disease Control.
Related: UK approves Oxford-AstraZeneca COVID-19 vaccine
At least 16 more deaths were recorded in the country, raising the number of fatalities in the past month above 300.
Nigeria's overall tally now stands at 150,246, including 1,803 deaths, while recoveries grew by 695 to reach 126,417, latest data showed.
As Nigeria aims to start vaccinations in the coming months, the National Agency for Food and Drug Administration and Control (NAFDAC) approved the Oxford-AstraZeneca jab for use in the country.
Mojisola Adeyeye, the head of the NAFDAC, said on Thursday that three more vaccines are still being evaluated.
She said the Oxford-AstraZeneca vaccine has been found to be effective against the B117 variant that has spread to Nigeria since being detected in the UK.
Health Minister Osagie Ehanire said earlier this week the government had sent Russia's Sputnik V jab and the AstraZeneca vaccine manufactured by the Serum Institute of India for NAFDAC approval.
He said the agency's approval was essential because "all COVID-19 vaccines carry a certain amount of risk" and any that is not authorized by the NAFDAC cannot be used in Nigeria.
On Monday, the World Health Organization cleared two versions of the AstraZeneca vaccine for emergency use – the ones made by the Serum Institute of India and South Korea's AstraZeneca-SKBio.