News
Kwara commisioner receives broadcast license of Nootia FM and Kakakin FM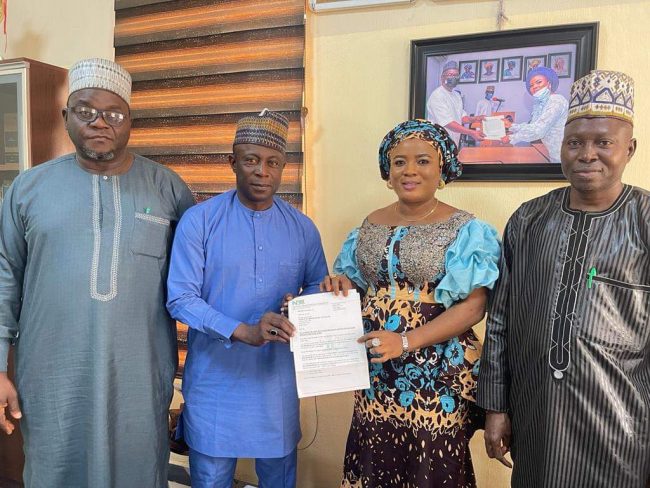 The Kwara State Government is committed to ensuring that all parts of the state have access to timely information dissemination as part of responsibilities of the state-owned media houses.
The State Commissioner for Communications, Hon. Abosede Olaitan Buraimoh gave the assurance today after receiving the broadcast licence for the state-owned Nootia FM 88.7 station in Okuta and Kakakin FM 88.9, in Ilorin.
Buraimoh noted that the present administration established the Nootia FM 88.7 in Okuta to correct the anomally of non-coverage of many areas by the major radio station in the State.
She recalled that at the inception of the present administration in 2019, all the state-owned media houses were in virtual comatose, adding that the Governor has been working tirelessly to ensure that all government agencies are up and running efficiently.
"It is a thing of pride that the administration of Governor AbdulRahman AbdulRazaq is extending the frontier of radio broadcasting in the state through the new Radio licences.
The two new stations of Radio Kwara about to take off will enable our people in all parts of the state to get informed about the activities of the government, thereby fulfilling the governor's promise of inclusiveness", the Commissioner said.
Buraimoh commended the State Governor, Mallam AbdulRahman AbdulRazaq for his positive disposition to the turning around of the fortunes of the state-owned media houses.
The license was officially presented by the General Manager of Radio Kwara, Alhaji Kayode Aremu, who also expressed his pleasure at such a thoughtful project by the governor.
Ayobami Ashaolu
Press Secretary
MOC