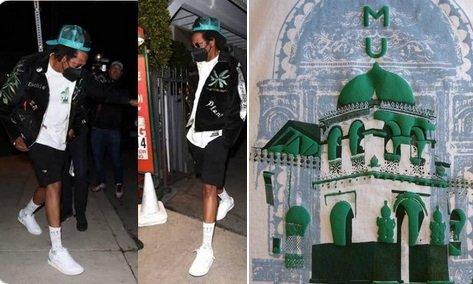 Leaders of a mosque in Kenya have complained to a US-based designer whose T-shirt worn by musician Jay-Z depicts their holy building, the Daily Nation newspaper reports.
"You cannot associate a religious minaret with worldly things. You print a T-shirt with a logo that might end up in clubs and bars," said one of the leaders of Riyadha mosque in the city of Lamu.
Read Also: Obama family matriarch dies in Kenyan hospital at 99
"Let him apologise."
A Twitter user shared a photo of the T-shirt:
The leaders said that while they appreciated designer Zeddie Lukoye's recognition of their city, they would prefer him to use non-religious historical sites instead.