News
Pioneer UBEC boss Prof Gidado Tahir passes on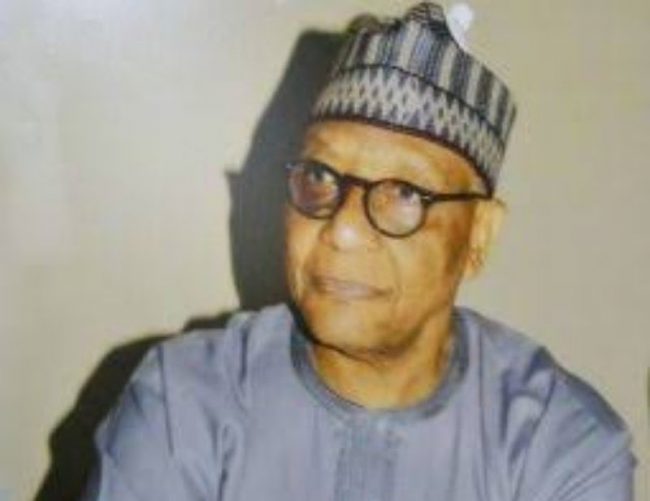 Prof Muhammad Gidado Tahir, the first Executive Secretary of Universal Basic Education Commission (UBEC), has passed on.
He died Wednesday night, according to sources close to the family. His janaza (funeral prayer) will take place at the National Mosque Abuja immediately after zuhr prayer.
Until his passage, he was the Chairman, Board of National Commission for Nonadic Education (NCNE). He was also a former Deputy Vice-Chancellor (Administration), University of Abuja.
Muhammad Gidado Tahir was born on December, 29th, 1949, in Toungo town, in Adamawa State. 
Related: Buhari mourns pioneer UBEC executive secretary Prof Gidado Tahir
He attended the Church of the Brethren Mission Secondary School in Waka, Biu, in the old Borno Province, between 1956 and 1967 after which He was admitted to Government Secondary, Bauchi, in the then Bauchi Province to pursue a Cambridge Higher School Certificate in 1968.
He proceeded to Ahmadu Bello University, Zaria in 1970. He had a combined honors degree in History and Education and upon graduation in 1974, he was posted to the then East Central State to do the National Service, where he taught at Achi Girls Secondary Secondary, Achi, in Awgu Division.
Gidado Tahir began his academic career as a graduate assistant at Ahmadu Bello University, Zaria in July 1975 and two years later secured admission and obtained fellowship as well as a scholarship to further his education in the field of Higher Education at Indiana University, Bloomington, Indiana, USA.
He obtained MSc and Ph.D. in Higher and Continuing Education in 1978 and 1981, respectively. He returned to ABU Zaria to continue with his academic career focusing on teaching, research, and extension service. In 1984 he moved to the then University of Sokoto on a loan but later decided to fully transfer his services to that university.
Dr. Gidado Tahir became the head department of Extension Services and later acted as dean of the Faculty of Education and Extension Services of the university.
He was appointed by the Federal Government to serve as Provost of Federal College of Education, Yola, from 1987 to 1994. While serving in this capacity, he was promoted to the rank of professor of Education by Usmanu Danfodiyo University, Sokoto in October 1992.
However, before his second tenure as Provost expired, Prof Gidado Tahir was given yet another appointment by the Federal Government to serve as Executive Secretary of the National Commission for Nomadic Education, Kaduna.
Six years later, in April 2001, Prof Gidado Tahir was appointment National Coordinator of the Universal Basic Education Program and three years later became the first Executive Secretary of the Universal Basic Education Commission.
His public service career ended in April 2007 and had since returned to full-time teaching and research in the Department of Educational Management, the University of Abuja.
Professor Tahir served briefly as Head of Department of Educational Management in 2008/09 and was appointed Deputy Vice-Chancellor, Administration in April 2011 and served for 30 months. He consults widely with several UN Agencies, the World Bank, the Commonwealth of learning, and the UKAid.
Prof Gidado Tahir had published more than seventy articles in learned refereed journals both local and international; and chapters in books, in addition to three books; all in the areas of higher, teacher, adult, basic, secondary, and minority education. He successfully supervised more than 20 PhDs and nearly 50 MEd students at both Sokoto and Abuja Universities.
Professor Tahir was a recipient of two fellows: the Society of Educational Administrators and the Nigerian Academy of Education, as well as the National Honor, OON, which he received in 2003.