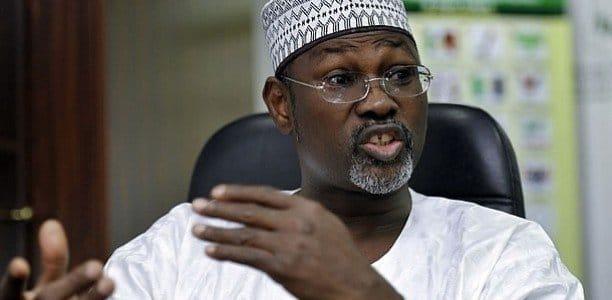 'Why I registered as PRP member'
Former Chairman of the Independent National Electoral Commission (INEC) Prof Attahiru Jega has asked Nigerians to dump the ruling All Progressives Congress (APC) and the leading opposition Peoples Democratic Party (PDP), saying they have failed in the last 20 years they have been in power.
Jega, in an interview with BBC Hausa, said the failure of the two parties in the last two decades show that they can't be trusted with power any longer.
"We have seen both APC and PDP in power, they are not after developing the country.
Read Also: Abba Kyari's suspension: IGP appoints DCP Tunji Disu as head of Police IRT
"If you look at the war against corruption, all those facing prosecution for what they did under PDP, have found their way to the APC, and nothing is being heard again," he said.
"This is why I registered with the Peoples Redemption Party (PRP) to see how I can help Nigeria," he said.
"In this situation we are in, one cannot say because he is a teacher he can only sit and look, and allow rogues to dominate government.
"Since these rogues have dominated governance, to the extent that even if you are a good person you can't do anything meaningful in their political parties, it is necessary to find a different platform for credible people.
"I have been a university lecturer since 1979 and I have learnt a lot from what I studied and what I observed as INEC Chairman.
"Honestly, the way our politicians treat elections and how they behave after election, especially with regards to the electorate, it is scary," Jega added.
The former INEC boss said bad leadership is to blame for all the problems bedevilling the country today, leading to all the separatist agitations.