News
Fuel price: How Nigeria compares to 10 African countries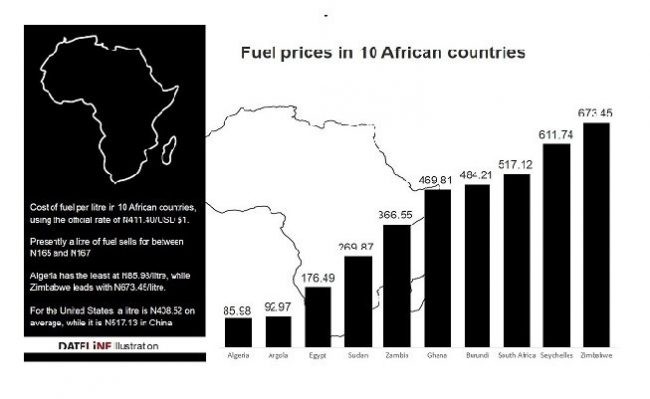 The disclosure by the Group Managing Director and Chief Executive Officer of Nigerian National Petroleum Company Limited that oil subsidy would end by February 2022, has been eliciting mixed reactions across the country.
To cushion the effect of the removal, the Federal Government said it will give N5,000 naira each to as many as 40 million people every month for a period of six to 12 months.
Read Also: El-Rufai, Saraki, Yari, others present as Izala leader's daughter weds in Kaduna
The Nigerian Labour Congress (NLC), while rejecting the planned subsidy removal that will see to an increase in the pump price of petrol, described as comical the 'bait to pay N5,000 to 40 million Nigerians as palliatives to cushion the effect of the astronomical petrol price increase.
Nigeria, at the moment, is among African countries with the least expensive fuel rates. According to the CitiNewsroom.com, a leading news website in Ghana, Zimbabwe has the most expensive fuel price in Africa at N673.45/litre (at the exchange rate of N411.40 to a USD$1.
On the other hand, Algeria has the least expensive fuel price in Africa at the rate of N85.98 to a litre.