Middle East
Flood: 2 Saudi relief planes arrives in Sudan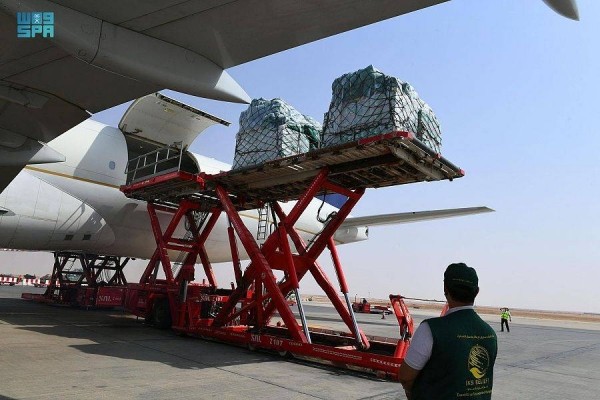 The first two relief planes of the Saudi humanitarian air bridge, which was ordered by Custodian of the Holy Mosques King Salman, have arrived in Sudan on Tuesday from Riyadh.
The planes arrived in Sudan with the aid that is to be transported to the areas affected by torrential rains and floods.
The planes were loaded with food and shelter and weighing 100 tons, and operated by King Salman Humanitarian Aid and Relief Center (KSrelief).
A specialized team from the center accompanied the relief planes to follow up and supervise distribution operations.
In a press conference, Advisor at the Royal Court and General Supervisor of KSrelief Dr. Abdullah Bin Abdulaziz Al Rabeeah stated that the humanitarian air bridge that was launched Tuesday, aims to provide urgent relief to the Sudanese people.
It is noteworthy that this initiative came following the directives of King Salman, who directed on Monday to operate a humanitarian air bridge to Sudan.
Torrential rains and floods have wreaked havoc in the nation resulting in death and injury to a number of people and heavy property losses. (Saudi Gazette)