Foreign
Finland PM partying video causes backlash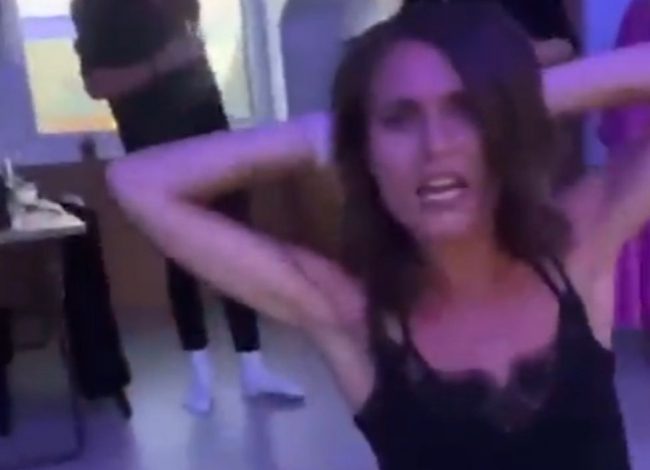 The Finnish prime minister, Sanna Marin, is facing a backlash after being seen partying in a leaked video.
In the footage, thought to be taken from social media, she and friends including Finnish celebrities are seen dancing and singing.
She has faced criticism from opposition parties, with one leader demanding she take a drug test.
Read also: Strike: ASUU begins consultations on next move
Ms Marin, 36, denied taking drugs, saying she only drank alcohol and just partied "in a boisterous way".
The world's youngest prime minister makes no secret of partying and has often been photographed at music festivals.
Last year she apologised for going clubbing after coming into close contact with a Covid-19 case.
Just last week, Ms Marin was dubbed the "coolest prime minister in the world" by German news outlet Bild.
Commenting on the video on Thursday, she said she knew she was being filmed but was upset that the video had become public.
"I danced, sang, and partied – perfectly legal things. And I've never been in a situation where I've seen or known of others [using drugs]," she added.
Opposition party leader, Riikka Purra, called for Ms Marin to take a voluntary drug test, saying there was a "shadow of doubt" hanging over the prime minister.
Other opposition party politicians have criticised both the prime minister and the media for talking about partying instead of more important domestic problems.
Defending herself, she told journalists: "I have a family life, I have a work life and I have free time to spend with my friends. Pretty much the same as many people my age."
The politician said she felt no need to change her behaviour. "I am going to be exactly the same person as I have been until now and I hope that it will be accepted," she said.
Ms Marin has been in power since December 2019 and retains the support of her party.
"The reaction is very typical on all things Marin: polarised," Finnish political journalist and media commentator Robert Sundman told the BBC.
"There are people saying that it is normal for a woman her age to have fun with her friends and people who are shocked.
"But at least until now one thing is sure: the previous party pictures have not – at least significantly – affected popularity of her or her party."
Mr Sundman said there has been lots of attention over her friendship with Finnish celebrities, which he says is a significant departure from previous prime ministers.