News
Explosions rock Maiduguri, many feared killed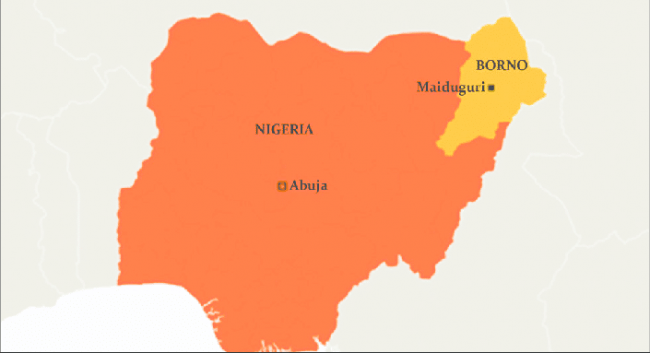 Heavy explosions have engulfed parts of Maiduguri, the capital of Borno State, even as uspected Boko Haram fighters launched multiple motar bombs at the outskirt of the city.
The explosions occurred at Gwange, Layin Bori and Bulabulin axis of Maiduguri city, PR Nigeria reported.
Read Also: Jonathan hosts leaders of Gambian political parties in Abuja
The terrorists were suspected to have sneaked into Ngomari through Kaleri, forcing residents of the area to scamper for safety.
A team of special forces headed by one Lt. Col. Ponfap Wuyep, Commander 195 Battalion Jere engaged the terrorists around Baram Karwa community in the area of the city, forcing the terrorists to retreat.
Some casualties of the explosions were taken to the University of Maiduguri Teaching Hospital.
Multiple casualties are feared following blasts at four locations in the city, but authorities are yet to confirm any numbers as evacuation efforts continue.
Musa Saleh, a volunteer helping officials at the site, told Anadolu Agency that he led a team that brought over 15 injured people, including children, to the University of Maiduguri Teaching Hospital.
Scores of family members of victims were seen in the hospital's emergency ward.
"We reached Gwange [district] after the explosion and we brought about 16 wounded victims to the hospital," he said.
Some of the injured were from the Kaleri and Bulabulin areas of the city and were brought to the hospital in pick-up trucks.
Officials of the Student Union Government, University of Maiduguri have urged students to keep safe.
"There is an ongoing attack in Maiduguri, behind the institution. Students are urged to immediately "fall back" to their rooms. Stay indoors and be calm as the security personnel are out there for effective protection," the SUG said in the statement released by Huraira Shauti Garba,Vice President.