The Kaduna State Government has launched the Adolescent Girls Initiative for Learning and Empowerment (AGILE) Project.
At the event in Kaduna, the state Governor, Mallam Nasir El-Rufai commended the State's Project's Implementing Unit (SPIU), led by Maryam Sani Dangaji and her deputy Abdulhalim Ladan, on its hard work and dedication to the improvement of secondary education in the State.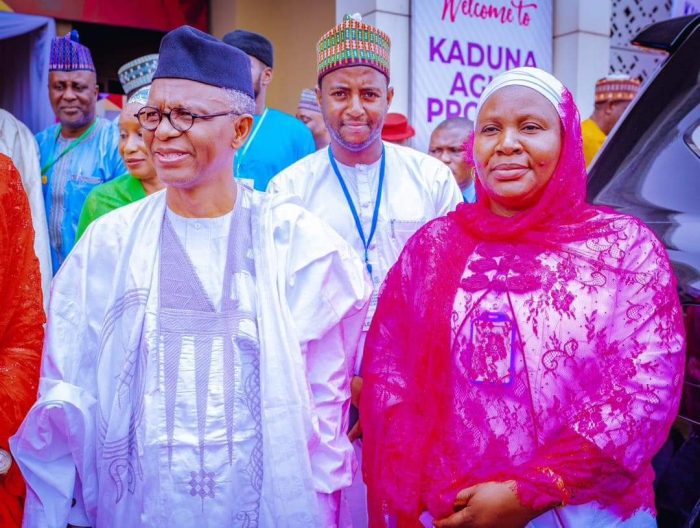 The Governor noted that the hard work and dedication of the SPIU have made the AGILE Project the best-performing project in the state.
According to the AGILE Project Communication Officer, Linda Irabor, The project is a World Bank-supported initiative of the Federal Government, aimed at improving secondary education and empowerment opportunities for adolescent girls in the current implementing states of Borno, Ekiti, Kaduna, Kano, Katsina, Kebbi, and Plateau.
The World Bank Country Director, Shubham Chaudri, reiterated the Bank's Development Agenda of enhancing the development and empowerment of Nigerian women and girls.
The Country Director, represented by the AGILE Project's Task Team Leader (TTL), Aisha Garba, emphasized that the Agenda was evidenced in its financing of the Project to the tune of $1.2 billion, being one of the Bank's biggest education projects in West Africa.
The AGILE Project's National Coordinator, Amina Buba Haruna commended the level of project implementation aimed at ensuring girl-child education and urged the state government not to relent on its efforts to achieve the AGILE Project's development objectives.
The State Commissioner for Education, Halima Lawal, represented by the Permanent Secretary, State Ministry of Education, Dr Haliru Soba, applauded the State Government for creating a conducive environment for the education sector to thrive.
The State Project Coordinator, AGILE Project, Maryam Sani Dongaji, appreciated the state government's confidence in the SPIU's ability to deliver on their mandate.(Radio Nigeria)