News
Eid el-Kabir: Wamakko lists ways out of Nigeria's travails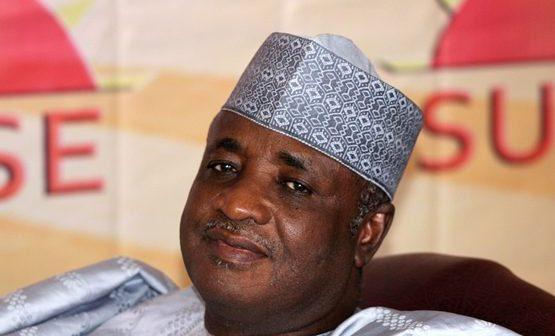 The Chairman of the Senate Committee on Defence, Senator Aliyu Magatakarda Wamakko has said that tolerance, love, respect for one another and fervent prayers are some of the most plausible ways out of Nigeria's current travails .
Wamakko, who is also Deputy Chairman, Senate Committee on Anti Corruption, spoke in a message to his constituents and the entire Muslim Ummah in the State, Nigeria and the world, to commemorate Eid el-Kabir.
The former governor of Sokoto State, in a statement by his spokesman Bashir Rabe Mani, said "the extant woes of Nigeria, including the recurring security challenges are not peculiar to the nation.
"These were common global occurrences in the history of evolving nations and though they seem surreal and overwhelming, Nigeria will in sha Allahu, overcome them soon.
"To do this, however, all the peace loving and law abiding citizens must renew their belief in unity,indivisibilty and socioeconomic development of the country, hence, be more patriotic, honest and pious."
Wamakko also urged Nigerians to continue to positivley compement the ongoing efforts of the three tiers of government, security agencies and other critical stakeholders, to effectively combat the current security challenges facing the nation.
Wamakko, who represents Sokoto North Senatorial District, further reiterated the unwavering commitment of the National Assembly to make Nigeria more secure and evenly developed.
Wamakko therefore, felicitated with the Muslim Ummah in the state, Nigeria and the entire globe, saying that the solemn period calls for celebrations and sober reflections.