Politics
Eid el-Fitr: Yahaya Bello's posters flood Bauchi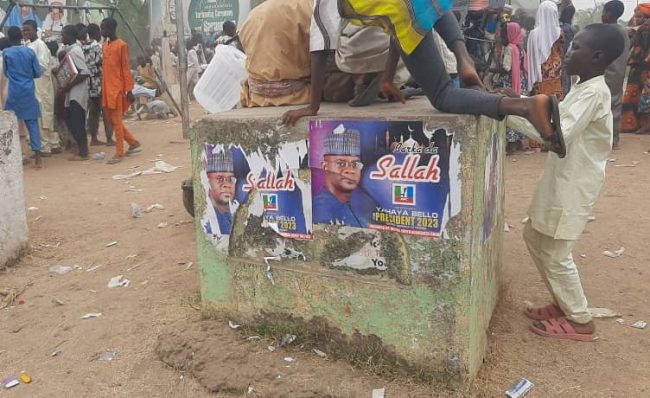 Campaign posters of Governor Yahaya Bello of Kogi State as a presidential aspirant in 2023 have appeared in many parts of Bauchi State as the residents celebrated the Eid el-Fitr festival.
The posters flooded the three emirates of Bauchi, Katagum and Misau which are the biggest emirates in the state.
The posters which were visible in strategic parts of the towns showed Yahaya Bello as a fitting personality to be Nigeria's next president.
The posters, Dateline Nigeria learnt, were pasted by the Nigerian Youth Awareness Group. The posters were conspicuous in several places along Kano – Maiduguri road at Awalah round about, Jos road  at Eagle and Gombe road at Central market roundabout.
Bello Barka da Sallah posters were sent at Wunti Market round about and Dass Tafawa Balewa Road, and many strategic locations. 
Efforts  to get the comment of State APC chairman Uva Ahmed Nana or the publicity Secretary of the party failed but a senior official said the party saw the posters like other citizens but will only express its position after the party primary election.