Opinion
Discipline, knowledge and skills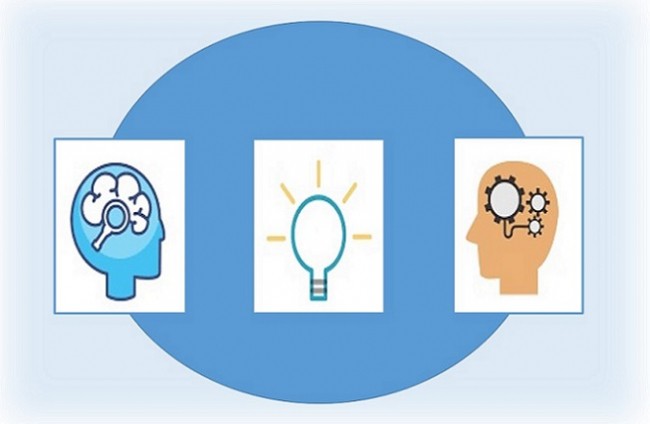 Correct me if I am wrong. I don't know whether I am wrong for saying that the three most important tools for living life to the fullest are discipline, knowledge and skill. Let us see if I am right.
1. Discipline
Discipline is said to be "the practice of training people to obey rules or code of behaviour, using punishment to correct disobedience". It may also be "a branch of knowledge one studied in a higher education."
Whichever definition you adopt, though referring to two different branches of knowledge, people who obtain training to obey rules of behaviour and do so as instructed and those who study any of the branches of knowledge, do better in life.
Read also: NNRA grants reactor operator licences to ABU's 2 nuclear researchers
Discipline is key. So no matter the level of one's knowledge or expertise in skill, without discipline, one's growth may be slower, if at all, than that of those who are disciplined. In my work place I have seen many brilliant people who lagged behind because of indiscipline.
A truant at young age who stays away from school without leave or proper explanation would likely continue in his truancy even in the office, of course after graduation. Less brilliant guys who may have joined service with him and even those who came after him may get promoted before him. I have seen many examples.
I know a lady who was always on her desk at 8:00am, takes a break for exactly one hour, closes on time and seldom speaks on telephone answering personal calls at work. She was promoted every year. Her female colleagues who were less disciplined gossip about her that she was having an affair with the 'Oga at the top'. Since I was close to her and always argued otherwise, now she has changed job and has excelled even there.
A drunkard may take his drunkenness to his work place. And you hear him complain if a less skilled person who is disciplined is promoted ahead of him.
In fact even in the world of business, an indisciplined person who stays late night outside his home and spend more on merrymaking lag behind. I gave one of my juniors in the office the title of 'Commissioner for Enjoyment'. He often asked waiters to serve everybody in the bar on his bill or asked everybody to eat on his bill while his home suffered. Such people are likely to be poor no matter how much they make in business or how much was their take home pay.
2. Knowledge
Knowledge refers to "facts, information, and skills acquired through experience or education; the theoretical or practical understanding of a subject". It may also be "awareness or familiarity gained by experience of a fact or situation."
Illiterates may have awareness or familiarity gained by experience of a fact or situation. They may therefore do better in business or with skill. I know many.
Information obtained through theory or practical Knowledge are excellent tools for living life. If the theory and practicals are combined, the better becomes best.
If you study electrical engineering, you will be better at it if you work hands-on in your company installing or repairing electrical items. That's why I have the greatest respect for a guy I know working with ADSUBEB in Yola who studied Electrical Engineering at the Federal Polytechnic, Mubi but owns a shop where he sells electrical items and personally get involved in repairs and maintenance of electricity in homes and offices.
A tailor friend of mine who graduated a few years ago is now doing an MBA. He has never left his tailoring job. He still goes to Kano to buy clothes, sell or sew. There is dignity in being self employed and being economically independent.
Times have changed. Staying in the office and receiving salary from the office while you have a skill will kill you there. Apologies to Mr. Macaroni.
3. Skills
Even if I don't say, without skills people do not go far in life. Skill is the "ability to do something". It is an expertise. It is to train a worker to do a particular task in which he becomes an expert as a result. This is about doing.
Examples abound. An illiterate person may not have education or knowledge but if he has a skill obtained from practical experience, he may even go further in life than the person who has non.
In conclusion, discipline, knowledge and skill are three tools for living life to the fullest. Hardly can one say any one of these three tools is greater than the other. Just look around you. If you check among your friends or within your family members or people in your neighbourhood, you will realise that anybody who combine these three tools of living life goes further than those who have only one or two of the three. If you cannot obtain all three, strive to obtain two, or at the least, one.
Dasin is a former House of Representatives member from Adamawa State