Africa
Déby: Macron pays tribute to 'brave friend'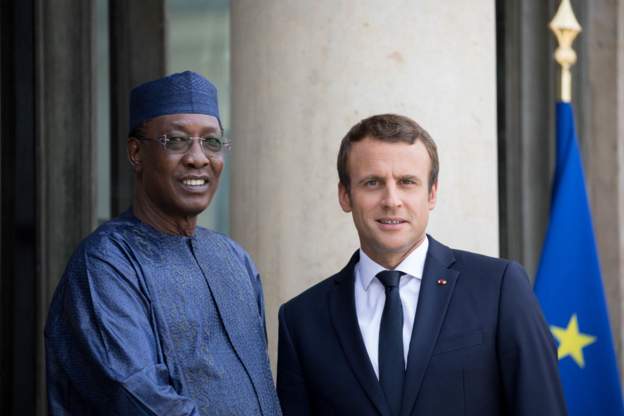 French President Emmanuel Macron has paid tribute to Chad's late President Idris Déby, calling him a "brave friend" and "a great soldier", news agency Reuters reports quoting the president's office.
Mr Macron also said Chad needs stability and peaceful transition, news agency AFP reports.
Read Also: Deby's son, 37, to head Chad's military council after father's death
Though some say it's unusual for a president to have been on the battlefield in the first place, the BBC's Beverly Ochieng points out that President Idriss Déby was a field marshal and had often been at the frontline with his men.
About a year ago, Déby led an operation where 1,000 Boko Haram fighters were reportedly killed.
He began his career in the military and trained as a pilot in France.
Déby was promoted to army chief-of-staff under President Hissène Habré, who he toppled in a 1990 coup becoming president himself.