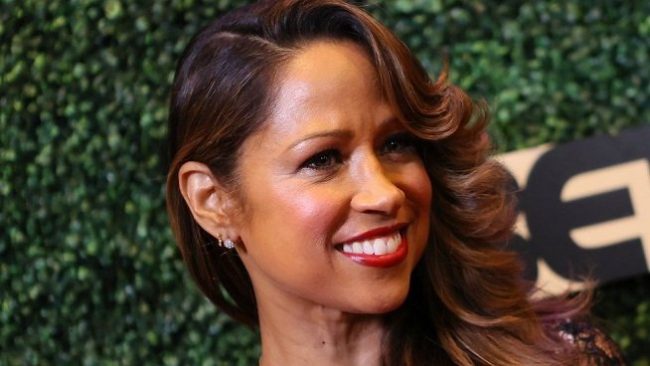 Clueless actress Stacey Dash has said she "lost everything" after becoming addicted to painkiller tablets.
The 54-year-old, best known for playing Dionne Davenport in the 1995 high school comedy movie, told US TV she was taking up to 20 pills a day at one stage.
Speaking on The Dr Oz Show, she said: "I was taking 18-20 pills a day."
"That's expensive," noted the host, before a tearful Dash replied: "Yeah, I lost everything."
Dash, whose parents also suffered with drug addictions, went on to say she had recently celebrated five years of being sober.
"The greatest blessing is that not only have I been able to be honest with myself and become a better person," she said.
"I've been able to understand my parents and that they did love me, and that they were doing the best they could and they were just sick. They were addicted."
Vicodin is a prescription drug used to treat moderate to severe pain.
In July, four US drugs giants agreed to pay $26bn (£19bn) to settle claims they helped fuel an opioid addiction crisis. Last month in the UK, new research suggested that the use of opioids for pain relief soared during the pandemic as some patients waited longer for surgery.
Clueless, which starred Alicia Silverstone, alongside Dash, Brittany Murphy and Paul Rudd, was loosely based on Jane Austen's 1815 novel Emma, and set in present-day Beverly Hills. Silverstone plays its central character, a schoolgirl called Cher, who sees herself as a matchmaker who goes on to give her new friend a makeover.
In 2016, Dash, who moved from acting into political commentary, defended herself after calling to scrap Black History Month, while discussing the lack of diversity at that year's Oscar nominations on US network Fox.
She was criticised on social media for her comments at the time, and responded by saying: "I don't need a special month or special channel. What's sad is that these insidious things only keep us segregated and invoke false narratives." (BBC)