Opinion
Closure of Mirnga market by the military and agitation so far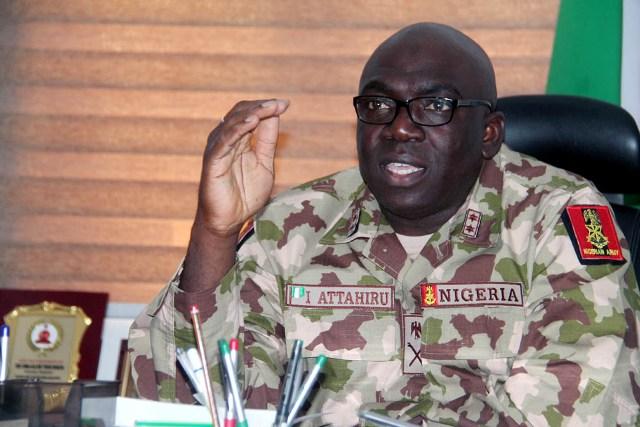 On behalf of the good people and law-abiding citizens of Mirnga District, I write to appeal to the government of Borno State under the leadership of our selfless, amiable Professor Babagana Umara Zulum, the Executive Governor of Borno State, to call the attention of the present Chief of Army Staff Major General Ibrahim Attahiru, to in the name of almighty Allah, reopen Mirnga Market.
The market, a major economic hub in the area, was shutdown by the military for close to three years under the guise that some suspected elements of Boko Haram terrorists were frequenting the market to shop for their daily need.
Read Also: Borno: Zulum secures FGC admissions for 959 out-of-school girls, boys
Though we are not in anyway disputing the intelligence gathered by the military authority in this regard, I can categorically say without mincing words that since the beginning of this Boko Haram crisis in North East Nigeria no single Boko Haram fighter was ever seen or arrested in Mirnga town or in the market. The records are there for everybody to see. But our market remained close for this unjustified reasons.
Your excellency sir, as you know Mirnga District is a peaceful community, full of peace-loving and hardworking people, who care about their reputation. They are willing businessmen and women who are ever ready to struggle to earn money legitemately. However, this singular action of the military authority has plunged many families into poverty and want.
Our fathers, mothers, brothers and sisters who carryout petty trades are gradually losing their means of survival and it is going to be unjustifiable if the market further remains closed.
Sir, I want you to see reasons for ordering the reopening of the market because millions are continually losing their means of livelihood for this act. As you can see, many people today cannot afford to take care of their families anymore, especially our energetic porters known as (Yan'Dako), wheelbarrow pushers, water vendors and many more who feed from hand to mouth.
These and many more unskilled workers have to go out to but able to have what to eat, and the market has provided them with an avenue to earn some stipend to keep the body and soul together. Without the market, their means of survival is simply not available.
Furthermore, it may interest you to note that Mirnga market is the central market that connects people from far and near like businessmen from Adamawa, Gombe and Yobe states as well as our neighbours like Biu, Damboa, Sabon-Gari, Mandaragirau, Gunda, Bumsa, Madlau, Buratai to mention but a few.
This decision by the army should be given a second thought. We should weigh the consequences of keeping our energetic youths idle with any means of hope. Our market, as time has shown, is not the source for Boko Haram logistics. Let's not make the innocent suffer for the crime of those he does not even know.
In conclusion sir, we are begging you to, in the name of almighty Allah, investigate the motive behind the closure of our market and order for its reopening as soon as possible. I write this appeal with a heavy heart because as we speak all the markets that were closed along with Mirnga market from Biu main market down to Yadi-Buni market have all resumed operation.
And this is in spite of the attacks on Buni-Yadi, Buratai and others by Boko Haram terrorists in the past. Their markets have remained open for commercial activities but not so Mirnga that had never experienced any attack by insurgents.
Finally, sir we are praying to almighty Allah to grant you good health, guide and protect you and to give you more wisdom to discharge your duties justly to all and sundry.
*Musa Salihu Kachallah, arpa, writes from Abuja.