Health
Cholera kills 'dozen' at camp for ex-Boko Haram fighters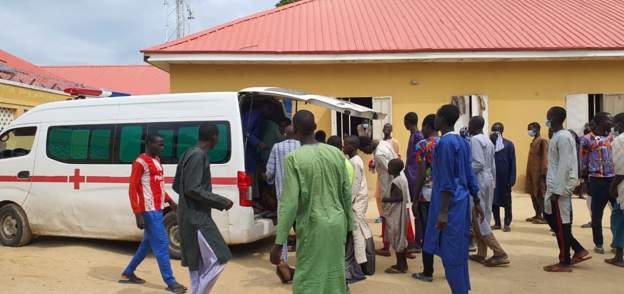 A cholera outbreak has caused deaths at a camp in north-eastern Nigeria that holds former Boko Haram fighters and their families.
Eyewitnesses have told the BBC that at least a dozen people have died, but authorities say only a small number of cases have been reported.
The Shokari camp in Borno state is home to thousands of former Islamist militants from the insurgent Boko Haram group.
Many of them abandoned the group and surrendered to government troops following the death of their leader Abubakar Shekau last year.
But people in the camp say living conditions are unsanitary.
Multiple sources describe toilets overflowing with faeces and stagnant water.
It's unclear how many people have died since the start of the outbreak, but one eyewitness counted the bodies of four children.
The charity Médecins Sans Frontières says there's been a dramatic uptick in the number of cholera patients in Maiduguri.
Numbers have gone from around 50 per week earlier in the outbreak, to 250 cases last week.