News
Chief Ernest Shonekan dies at 85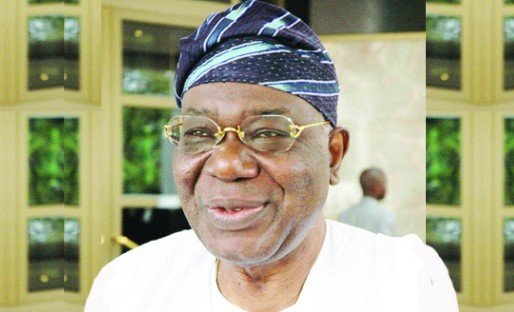 Former Head of Interim National Government, Chief Ernest Shonekan has died at the age of 85, Dateline Nigeria has learnt.
Shonekan died at the Evercare Hospital in Lekki, Lagos where he has been on admission.
He served as chairman of the interim National Government between August 26 when General Ibrahim Badamasi Babangida stepped aside and November 17 1993 when he was ousted by late General Sani Abacha.
In a statement on Tuesday signed by Adeboye Shonekan, the family confirmed the demise of their patriarch, adding that further details would be released.
The statement said: "To the glory of the Almighty, the Shonekan family announces the passing of our patriarch, loving husband to Margaret, dutiful father to us all and former Head of State, Chief Ernest, Adegunle, Oladeinde Shonekan, GCFR, CBE, the Baba Sale of Egbaland.
"He passed this morning of natural causes at the age of 85.
"The family will release further details in due course."