News
Heavy gunshots rock Geidam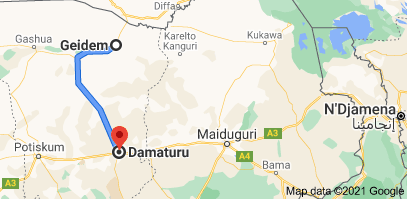 There is panic in Geidam, Yobe State as sounds of heavy gunshots rocked the town, Dateline Nigeria has learnt.
A source who spoke to Dateline Nigeria from Geidam said suspected Boko Haram members attacked the town apparently to loot food and medicine.
"We were told that security agents have engaged the gunmen but it is too early to comment on what really happened," the source said.
The military has not commented on the attacks up to the time of publication
Dateline Nigeria reports that Geidam, which is about 180km from Damaturu, was in January this year attacked by Boko Haram members.