News
Borno varsity delegation visits power minister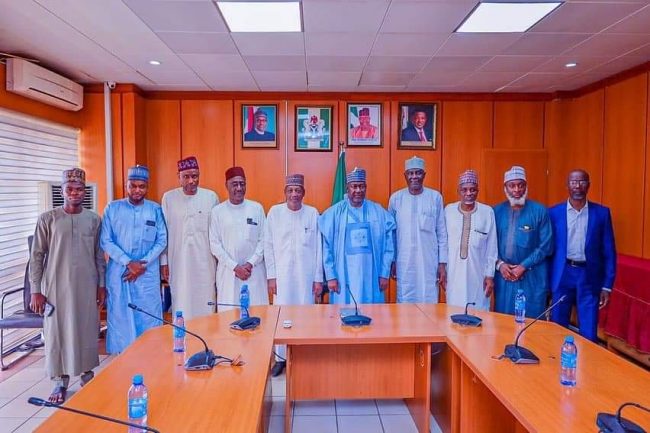 The Minister of Power Engr. Abubakar D. Aliyu, on Thursday received a delegation of the Borno State University University lead by the Vice Chancellor Prof. Umar Kyari Sandabe.
Engr. Abubakar D. Aliyu assured the delegation that Nigerian government is working to address the challenges facing the power sector, through various interventions, including specific renewable interventions in educational and the healthcare institutions.
Read Also: Primaries: Borno APC sets up reconciliation committee
The minister also said efforts to restore electricity to Maiduguri are on going and other interventions are being considered to make Maiduguri a hub of electricity supply.
The Vice Chancellor Borno State University Prof. Umar Kyari Sandabe thanked the minister for his commitment to stabilizing the power sector.
He added that the university seeks intervention of the ministry to address high cost the university incurs on electricity.