Health
BHCPF: Yobe to enroll 222 new beneficiaries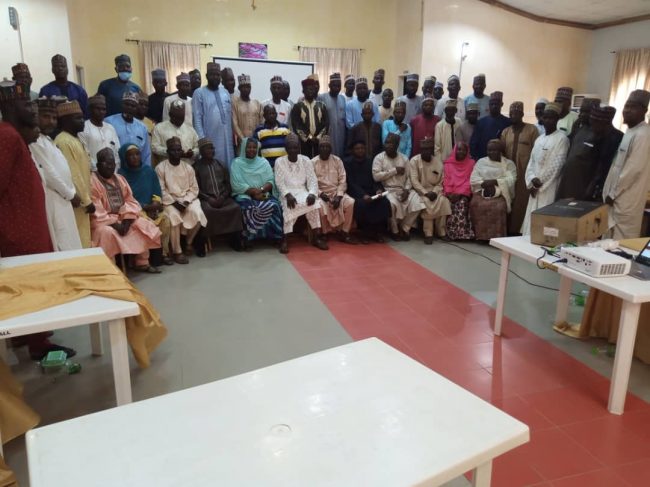 About 222 beneficiaries are expected to enroll under the Basic Healthcare Provision Fund (BHCPF) from each ward in Yobe State, this year.
The Executive Secretary of the Yobe State Healthcare Contributory Management Agency Dr Baba Gana Tijjani disclosed this during the BHCPF 2022 Engagement Meeting with Stakeholders in Damaturu.
Read Also: Togo 4th country in Africa to end trachoma as public health problem
He was represented by the Director Planning Research and Statistics, Dr.Adamu Jibril Dabazai.
The National Health Insurance Authority Yobe State Coordinator Alh. Mustapha Muhammad, who represented by the Head of Enlightenment, Dr. Salisu Hassan, in his remark, informed the participants at the meeting that the president disclosed that 83 million people who cannot afford to pay for health insurance would be enrolled by the government.
This development was stated during the signing of the National Health Insurance Authority Act this month.
He said fund would be set up to include the components of BHCPF.
With the president signing the NHIA Act the role of the organisation is now more diversified.
He advocated that all stakeholders should put more effort as more work is coming with signing of the NHIA Act.
Dr. Adamu Isa Director, SQA YSCHMA, in his presentation, highlighted the various issues that are associated with accreditation, payments of capitation and Quality Assurance.
Alh.Sale Ibrahim Director of ICT YSCHMA, presented his paper on the "Targeting Beneficiary Strategy".
He mentioned this year's target beneficiaries are from Children Under Five, Pregnant Women, People with Disability, Aged and Sickle cell patients.
He explained that the people in these groups must be those that cannot afford healthcare.
Alh.Umar Yarima made a presentation on the"Next steps/Way Forward", explaining step by step how the year 2022 enrollment of the beneficiaries would be conducted including the dates and the various activities.
Hajiya Fatima Maina Bukar AD Partner Coordination YSPHCMB and Hajiya Zainab Mohammed Hassan, UNICEF Social and Behavioral Change Consultant urged the Healthcare Providers to provide qualitative services to the enrollees of BHCPF.
They also called on the healthcare providers to fear Allah in discharging their duties.