Tribute
Bashir Tofa: The true definition of a gentleman!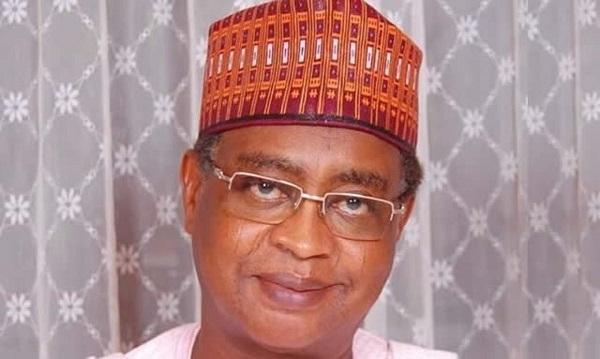 "Like all, I am also travelling on the path prepared for me by God Almighty. He controls my destiny and I pray He will continue to favor and to guide me. All power belongs to Him alone. He gives it to whom he pleases and He has the Power over all things, including every ambition. May The Almighty, in whose Hands lie our destinies keep our beloved country and peoples together in unity, peace and prosperity. Long live the Federal Republic of Nigeria".- Bashir Uthman Tofa
Bashir Uthman Tofa was born on June 20th, 1947 in the ancient city of Kano, the Business hub of the Northern Region of the then British Nigeria. Very little is known to the public about either his family or childhood of the very secretive politician apart from the fact that, he did his primary education at Shahuci Junior Primary, Kano and then he proceeded to City Senior Primary School also in Kano. In 1962, he attended Provincial College Kano and he graduated in 1966. He worked briefly for Royal Exchange Insurance Company for about a year. Tofa secured an admission to study in City of London College in 1970.
Read Also: Enugu community applauds Chevron Nigeria staff on donation to widows
Tofa's short stint in politics began when he became the Councilor of Dawakin Tofa Local Government Council in 1976 and a year later he became an elected member in the Constituent Assembly. And from there he rose through the ranks before finally becoming the National Financial Secretary of the ruling National Party of Nigeria (NPN) in the Second Republic. Also, he was a member of the then President Shehu Shagari's Green Revolution National Committee.
The Statesman, famously characterized by his silence passed away in the early hours of Monday, the 3rd day of January after a brief illness according to reports. He was outspoken on relevant National issues. Tofa was once asked by a journalist on the reason why he does not grant interviews and he answered with the following words; "Has anyone asked me and I refused? But, you are right in a way. I only talk when necessary and when asked, if the subject matter is worth talking about. People do not value the words of those who talk too much". Also, it is worth nothing that he was a fierce critic of Olusegun Obasanjo, Goodluck Ebele Jonathan and also, the incumbent President Muhammadu Buhari as he is a firm believer of equality, fairness, peace and justice.
As a student of knowledge, I believe the life of Bashir Uthman Tofa is a life worth studying. This is because his life has some lessons worth learning and by extension, emulating. His reserved nature for instance is well recommendable although in that aspect he will share that trophy with Abba Kyari OON (May his soul continue to rest in paradise together with all those that died before and after), the man in which all the failures of President Muhammadu Buhari's first tenure was attributed to. And just like what the Spanish Navy Commander, Captain Armando Salazar said in the famous Hollywood Movie, Pirates of the Caribbean that; "Dead men tell no tales". The latter choose to remain silent about everything before and after his death but as always, time vindicated him.
The life of Bashir Tofa will not be complete without mentioning the event that history will always remember him with. That is, the 1993 June 12th elections in which he contested in National Republican Convention (NRC) with his running mate, Sylvester Ugoh, the former Governor of the now defunct Central Bank of Biafra. It is an election he contested against Chief MKO Abiola and his running mate, Babagana Kingibe of the Social Democratic Party (SDP). According to declared results, SDP won nineteen states while NRC won eleven states though the election was annulled by the Supreme Military Council before the final votes count. Realistically, since the final results has not being declared by the National Election Commission, it is unprofessional to say who the winner of the election is.
There are different versions of the reason for the annulment. The best response I have ever come across is what Late Bashir Tofa said in his interview as reported by Vanguard Newspaper on the April 24, 2016. The journalist asked him; "Looking back to 1993, wouldn't you have been a hero today had you accepted the impending presidential election result which showed that your rival, MKO Abiola, was likely to win?" and he answered; "You said, 'was likely to win'. Did anybody say he (Abiola) won? Did anyone say I lost? It was all conjecture and publicity. I am not cut for that kind of thing." The journalist then asked him; "Though no fault of yours, between 1993 and 1999, Nigeria did not get her acts together. When you look back, does it evoke a nostalgic feeling or how do you look back because the actions of the politicians forced the military to stay put?"
In his response, Tofa said; "I cannot remember anything that the politicians, at that time, did which compelled the military to stay put. The military, I suspect, had their plans which, I believe, we the politicians did not know, or even had any hint of. The end of the story is the continuation of the military rule through Abacha to Obasanjo. And here we are today much worse off and only just beginning to reverse the decay and the extreme corruption of the last few years. The last 18 years were not entirely positive for this country. How we wish things happened differently!"
No doubt, our choices makes us who we are. Indeed, we are the designers of our lives and also, any hand that count profit must count loss. Truth be told, there is no man that has benefitted from the Military like Chief MKO Abiola (May his soul continue to rest in paradise together with all those that died before and after), with all due respect to him. He was among the very first to understand that getting closed to those in power comes along with numerous benefits. I cannot forget the words of Dr. Ransome-Kuti on Chief MKO Abiola with regards to June 12th election in which he said; "Before the election, there was no difference between Abiola, the military, Babangida. One viewed him as part of the problems of the country".
Indeed, it is not a closed secret how businessmen, politicians, and media tycoons played a vital role in the coups that have taken place in this country. A military General once said; "We couldn't have done it without collaborators in the civil society. We have collaborators in the media, collaborators among people who have the means. Because the means were not easily available but we received some from people who were convinced it was the right thing to do."
Also, according to Karl Maier in his book "This House Has Fallen Nigeria in Crisis" in a chapter which he titled; "Army Arrangement". The chapter is dedicated to his meeting with General Ibrahim Badamasi Babangida at his residence in Minna. He wrote that; "One such was Abiola, the soldiers' millionaire business partner who later emerged as the rather unlikely symbol of Nigeria's struggle for democracy. In 1982 Abiola was an influential member of Shagari's NPN, well out of the Yoruba mainstream that backed Awolowo's United Party of Nigeria. He used his newspaper group, Concord, to attack Awolowo. For Abiola, the NPN was his best route to the presidency. Because Shagari, a northerner, was expected to give way to a Yoruba man in the NPN presidential nomination in 1983, Abiola figured he would get the nod. The only problem was that Shagari decided to run again. Abiola quit the party".
General Ibrahim Badamasi Babangida confirmed the widely held popular belief that Abiola had supported both coups, against Shagari and later against Buhari, with money and editorial support from his Concord newspapers. He also said; "He did. He said so. Of course he was also very good in trying to mould the thinking of the media. We relied on him a lot for that. So there was both the media support and the financial support".
Furthermore, it is worth nothing that Chief MKO Abiola is a very good friend of General Babangida, the friendship between Abiola and Babangida went back about nine years before the 1993 election. According to close associates, the pair had met in 1974 in Lagos when Abiola was peddling British Racal radio systems to the military.
Babangida, a commander in a reconnaissance regiment, was sent to evaluate Abiola's wares. General Babangida is said to have said; "From that time, the relationship developed and he was always around". Also, before declaring his Presidential aspiration, Abiola consulted his dear friend IBB for endorsement.
According to IBB, he told Abiola the underlining consequences of doing so but nevertheless he endorsed his candidacy and also, IBB is the single biggest individual contributor of Abiola's campaign according to reports. On the other hand, Bashir Uthman Tofa is a close ally of General Halilu Akilu, the then Director of National Intelligence Agency.
In other words, an appointee of General Ibrahim Badamasi Babangida. It can be deducted that June 12th is a riddle or kind of mystery that will never be unraveled since the Architect or rather the brain behind it has refused to truthfully open up about it.
Any thing that is done cannot be undone. This is something that Nigerian Politicians needs to understand. They should not exploit it for their shallow political gains like we have seen President Muhammadu Buhari does back in 2018. Indeed, June 12th election is an old wound in Nigeria. And above all, the death of Bashir Uthman Tofa has finally closed the disputed chapter of June 12th in History Books forever. We need to accept it as it is and move on. I believe we only learn from the past not stalk to it.
In conclusion, I will like to make some clarification. I have not written all the aforementioned so as to vilify or tarnish anyone's reputation but what I am doing in essence is, shining light on some of the events that has shaped this Country. This is because, as it is said; "to improve the future, one needs to not only understand the present but also, know the past".
I pray that the soul of Late Bashir Uthman Tofa rest in eternal peace together with all those that have died before and after him. Also, I pray that the good lord forgive not only his shortcomings but that of all those before and after him. No doubt, the History of my fatherland will never be complete without you. God willing, the country that you spend your youthful age serving will forever remain united as one and shall progress in the least possible time. Indeed, the Baton has now been passed to our generation, the youths though not officially but mentally.
Finally, to the youths reading this. I challenge you all to answer this question; "What legacy did you want to leave behind and also, what did you want to be remembered for?