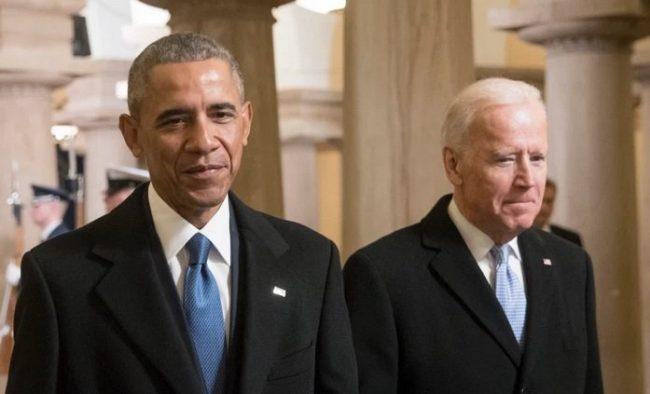 President Obama asked the Democrats to unite behind Joe Biden in a 12-minute video Tuesday as he finally stepped into the 2020 campaign.
Obama said Biden possessed the right kind of leadership 'the kind of leadership guided by knowledge and experience, honesty and humility, empathy and grace.'
'That kind of leadership doesn't just belong in our state capitals and mayors offices, it belongs in the White House,' Obama said. 'And that's why I'm so proud to endorse Joe Biden for president of the United States.'
Obama did his part to pull the Democratic Party together calling Bernie Sanders an 'American original' and said Sanders' ideas would be needed.
'Because for the second time in 12 years, we'll have the incredible task of rebuilding our economy,' Obama said. 'And to meet the moment, the Democratic Party will have to be bold.'
He said that what Biden and Sanders have in common is that they agree that change needs to occur.
'And that only happens if we win this election,' Obama warned.
'Because one thing everybody has learned right now is the Republicans occupying the White House and running the U.S. Senate are not interested in progress, they're interested in power,' the former president said. 
(DailyMail)