News
Bandits release Katsina bank manager after collecting ransom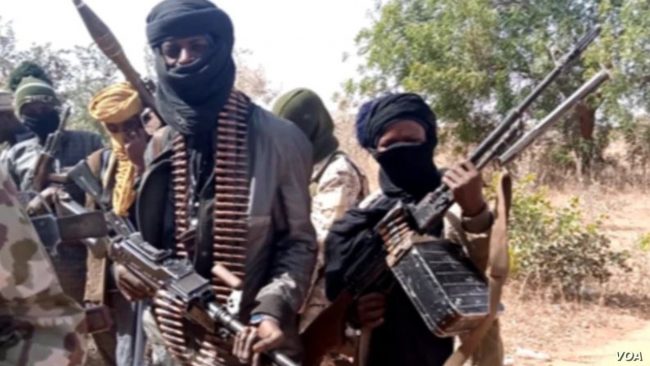 Armed bandits, who kidnapped a manager of a first generation bank in Katsina a week ago, have released the victim after receiving N3million ransom.
The manager, whose name Dateline Nigeria is not disclosing for security reasons, was kidnapped on Tuesday last week, as he traveled to Kankiya to negotiate the release of two of his nieces that were earlier abducted by bandits.
The manager of Dutsin-Ma branch of the bank was released after his family and colleagues raised the N3million ransom requested by the bandits, said a source with the knowledge of the incident.
The source also disclosed that the two nieces had equally been released after a payment of ransom.